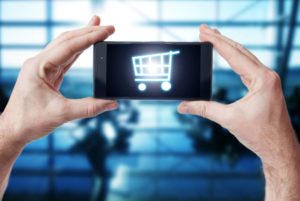 Today, direct-to-consumer retailers need to do business literally everywhere, to support all the many ways customers choose to buy from them. Your order fulfillment services need to be as flexible as your customers are, so you can deliver the great brand experience they expect, no matter where you meet them.
As you grow your direct-to-consumer sales, there are three fulfillment keys to focus on: 1) order integration; 2) processing speed and 3) effective shipping. Make sure your current third-party logistics provider (3PL) can keep pace with all three, as you expand.
ORDER INTEGRATION: Making the ordering process as seamless as possible for your customers is more complex than ever before. After all, today's consumers have a lot of online ordering choices. So how can you make buying from you a great experience, no matter how your customers place their orders? Remember, this is the first step in the customer experience—and first impressions can make all the difference between a customer for life and a lost opportunity to build loyalty.
It all starts with employing the latest technology and the ability of your 3PL to integrate smoothly with your website. Once your customers click "Place Order," they want their products when they want them: NOW. So that's how quickly your ordering system must respond. If you live in a high-volume sales world, meeting that expectation can be even more challenging.
Step #1 is to automate the ordering process as thoroughly as possible. That means little to no manual labor (or potential for human errors). Manual order files, batch files and emails with individual orders must be a thing of the past.
You want an ordering system that gives customers complete and automatic visibility of your available inventory, including backorder receipt dates for all of your products. You also want your customers to order in real time and receive real time verification of their purchases.
Perhaps most of all, your order fulfillment should be as accurate as it is fast. The way your customers purchase and receive your products is just as critical to a positive brand experience as your products themselves.
Finally, your 3PL should have the flexibility to either integrate with the e-commerce system you already use—or customize one for you, if needed. This is the engine behind your online sales growth: working seamlessly with your e-commerce site to display inventory, automate orders, provide real-time shipping costs and serve as the conduit for the two-way communications that reinforce your customer's good decision to buy from you.
PROCESSING SPEED: Once your customers place their orders online, they expect those packages to arrive on their doorstep ASAP. In other words, your customers want "fulfillment at the speed of NOW."
To help you deliver that level of brand experience, your 3PL needs to make every step of the fulfillment process run smoothly—from order-to-warehouse and warehouse-to-truck. That requires not only the latest technology, but also the expertise to tailor it to your specific needs—taking traditional "pick and pack" to an entirely new level.
Today, same-day fulfillment is not just a good idea; it's essential to delivering the value consumers expect. More than the quality of the product itself, this is about the immediacy of enjoying it. What should your 3PL do to increase both speed and accuracy during this critical process?
Same-day picking, packing and shipping: You don't want your products collecting dust on a warehouse shelf. Your orders shouldn't be sitting around in a warehouse, either. Once your 3PL receives an order, it should be fulfilled the same day: picking the right product at the right quantity, packing it in the most effective container and then choosing the best shipping method to deliver it both cost-effectively and on-time.
To be sure, it takes the latest technology do that. But your 3PL also needs the right expertise to make the most of that technology on your behalf. With the right balance of hi-tech, hi-touch service, you can stock each warehouse with the right quantities of the right products. And just as important, better ensure that each warehouse is quickly and efficiently moving those products off the shelves and into your customers' hands.
Route each order to the right warehouse: If you're using multiple fulfillment points, make sure each order is automatically routed to the warehouse that can fulfill the order fastest. The right warehouse is typically identified first by zip code and then by inventory availability.
Close the loop on customer service: An excellent brand experience is based on fast and accurate communications. Your customers want to know where their orders are, every step of the way. After shipping, your 3PL should send a confirmation file back to your shopping cart—so you can send an order/shipping status email to your customer. Some 3PLs offer the additional service of sending those emails on behalf of their customers, so that they don't have to dedicate the time and resources to do it themselves.
EFFECTIVE SHIPPING: There's more to shipping that putting your product in a box and sending it on its way. To complete your customer's brand experience, the shipment should arrive on time—as expected—and at the best possible cost. In other words, effective shipping. How do you achieve that level of customer service for every order, every day?
Start by tailoring the shipping methodology to your customer's expectations. What's the best way to deliver your product not only cost-effectively, but also on time—so you meet your customer's need for speed?
With the right technology, that decision will never be guesswork. Your 3PL should have a robust transportation management system that will automate every shipping decision for you—choosing the right carrier and route to meet delivery expectations at the lowest possible cost.
Speaking of shipping costs, your 3PL should also handle a lot of packages, so it can offer you significant volume discounts from a variety of carriers employing a full range of shipping methods.
What else can you do to make your shipping more effective? For many high-volume e-commerce retailers, the answer is stocking their products in multiple warehouses across the country. In other words, they keep their products close to their customers. That means choosing a 3PL with fulfillment centers strategically located nationwide, so your products can be delivered in just a day or two—no matter where your customers are. That's delivering at the speed of now.
As your sales volume grows, so too do the benefits of effective shipping. To summarize, the right transportation management system can automatically ensure you're using the most-cost effective shipping method to deliver on time. An established delivery network with nationwide reach can inventory your products where they belong: as close as possible to your expanding list of customers. And the right 3PL can bring it all together, especially one that leverages volume discount rates to lower costs and improve the brand experience for your growing customer base.
Summary: The ideal 3PL for growing direct-to-consumer retailers offer these seven benefits:
Automated integration with your shopping cart and/or e-commerce platform
Custom packaging and packing slip to reinforce your brand experience
Low shipping rates based on the 3PL's large shipping volume
Same-day order fulfillment
Real-time inventory management
Email confirmations of each shipment sent directly to your customers or e-commerce platform (if you choose to send the confirmations to your customers yourself)
Delivery within 1 – 2 business days anywhere in the continental United States
 3 Keys, 1 3PL that delivers them all
As your sales grow and it's time to reevaluate your 3PL resources, TAGG Logistics is here to help. We may be nationwide—with distribution centers from coast to coast—but we still believe in the power of one-on-one collaboration and a handshake to get the job done right. To learn more, please call 866-991-8244 or visit us online at www.tagglogistics.com. One of our principals will work directly with you. So together, we can deliver Your Business Everywhere™.