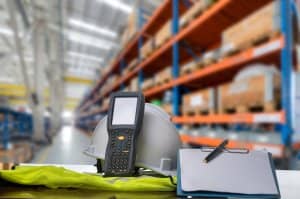 You need more than great products to expand your direct-to-consumer (DTC) sales today. Growth oriented online businesses need the right 3PL to quickly and accurately move all those orders from shopping cart to warehouse to your customer's front door. That takes advanced technology—guided by the insights of DTC professionals who know how to customize it specifically for your operations and your customer's expectations of fast and accurate service. So you can focus your attention on selling products, not delivering them.
At TAGG, we combine four technology solutions into a single strategy called TAGG IQ. And it empowers you to take Your Business Everywhere™:
Order IQ: A great customer experience begins with easy online ordering. Your 3PL's technology should seamlessly integrate with whatever ordering platform you and your customers use, including online shopping carts, EDI systems and ERP systems. Plus, the ordering solution should be scalable, so it can keep pace as your orders continue to grow.
Process IQ: Same-day fulfillment is essential to meeting your customer's expectations of fast delivery. This requires a robust warehouse management system that is as scalable and flexible as the ebbs and flows of consumer demand require. Some of the ways we drive same-day fulfillment include:
Wave Builder: Automatically groups similar orders together to maximize picking efficiency, which saves you time and money.
Auto Replenishment: Advanced technology continuously monitors and refills inventory on warehouse shelves.
Box Builder: Automatically chooses the right-sized box for each order. Minimizes picking time and packing waste—especially important in a high-volume environment.
Marketing Options: The right packaging completes the customer experience and reinforces your brand.
Ship IQ: Your technology solution should include these three ways to deliver your products faster at the lowest possible price:
Routing and Transit Time Optimization: Our transportation management system automatically determines the fastest, most cost-effective way to get there.
Multi-point Fulfillment: Our fulfillment centers are strategically located nationwide—so your products can be delivered in just a day or two, no matter where your customers are.
Multi-carrier Options: The right truck makes the difference. Our strong relationships with national, regional and local carriers helps ensure you'll always deliver at the speed of NOW.
Service IQ: Your 3PL should provide complete and real-time visibility into every transaction—from order to processing to shipping and delivery. Here are three ways TAGG Tech makes it possible:
Confirmation Orders: We can email your customers to keep them in the loop on where their orders are.
Inventory Updates: We'll automatically update your website with inventory levels in stock, so your customers always know what's available to order.
Custom Reporting: We'll tailor reports specifically for your online business, so you can clearly see how to be more efficient, cost-effective—and above all, responsive to your customers' demands for fast service.
To learn more about how TAGG Logistics can deliver the technology and expertise you need to compete in the DTC world today, please call 866-991-TAGG or fill out our contact form. One of our principals will contact you promptly.