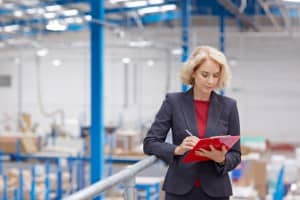 3PL pricing is complex, as such there is no "one size fits all" pricing structure. This can make it difficult to understand if one fulfillment center is more affordable than the other, or if outsourcing at all is going to be less expensive than self-fulfillment. Without a simple apples-to-apples comparison, how will you determine what pricing is fair?
During the beginning stages, most e-commerce fulfillment experts will request a sample of data to get an understanding of your fulfillment needs as a potential client. It is important to have the most realistic data to acquire the most realistic pricing. To achieve this, you will need to have a breakdown of daily or monthly orders, average number of items per order, number of products or SKUs, as well as an average amount of storage space required. Based on this data, the fulfillment companies should be able to give you a pricing model detailing your monthly cost for outsourcing.
Although you will have an estimate on monthly spend, it is likely that each company's proposal will be different and certain charges may be combined, titled differently or not listed at all. Some fulfillment providers may just give you one number, but it is crucial for cost comparison and understanding to ask for a breakdown of all of the fees that will apply. There are certain factors to always ask about to understand where the main number comes from.
Monthly Minimums
As you continue your search for the right fulfillment partner, it is likely that you will find many that implement monthly minimums of some sort. Certain 3PL's use minimums to ensure that the account is beneficial for both parties. The minimums put in place can be used to cover operational costs, overhead charges as well as investment in technology and infrastructure. For a brand new company, these minimums can be a non-starter, but for an established company looking to expand their growth, these minimums are usually not material. The most common minimum is based on order volume. Medium to large-sized fulfillment companies have spent large amounts of money investing in more warehouse space, the newest technology systems and have a much larger staff on hand to service a variety of clients. This means they are setup to move a higher volume of orders per month and their monthly minimum will reflect that. Other companies will implement a monthly dollar amount that you must spend to remain a client. This is usually calculated into storage costs because if volumes are down, your product is not moving in and out of the warehouse fast enough.
Long-Term Contracts: As with any service provider, you should be aware of the length of the contract. Some service providers are willing to offer cheaper rates if they can get the customer to agree to a longer contract agreement. However, it is best to approach with caution until you are certain that the fulfillment company will live up to its expectations. If you find yourself leaning toward a company requiring a one-year or multi-year contract, you should ensure you have the ability to opt-out with sufficient notice.
Volume-Based Pricing: It is no secret that fulfillment companies receive discounted rates due to the amount of orders leaving the warehouse daily. Make sure you have a breakdown of costs that may or may not apply to your model on a monthly basis. Does an increase or decrease in order volume affect your pricing? As a rule of thumb, it's safe to assume that higher order volumes receive better rates while lower volumes are usually marked up higher.
Choosing the best fulfillment partner for your e-commerce business is one of the most crucial business decisions you will make. This partner has to not only fit into your budget, but their range of services must align with your needs to ensure your brand is being delivered to the customer the right way with each order shipped. When it comes to pricing, there is no standard model. In order to make this process easier, providing each company with realistic data will help give you more of an apples-to-apples comparison.
Pricing is always important, but do not mistake lower pricing as the better deal. Order fulfillment is not something that should be taken lightly. Some companies do it well and others do not. As the saying goes, "you get what you pay for." Do your research and understand what the company can offer you to ensure your investment is a positive one.
If you have any additional questions regarding e-commerce fulfillment pricing, please give us a call at 1-866-991-TAGG or fill out our contact form below.