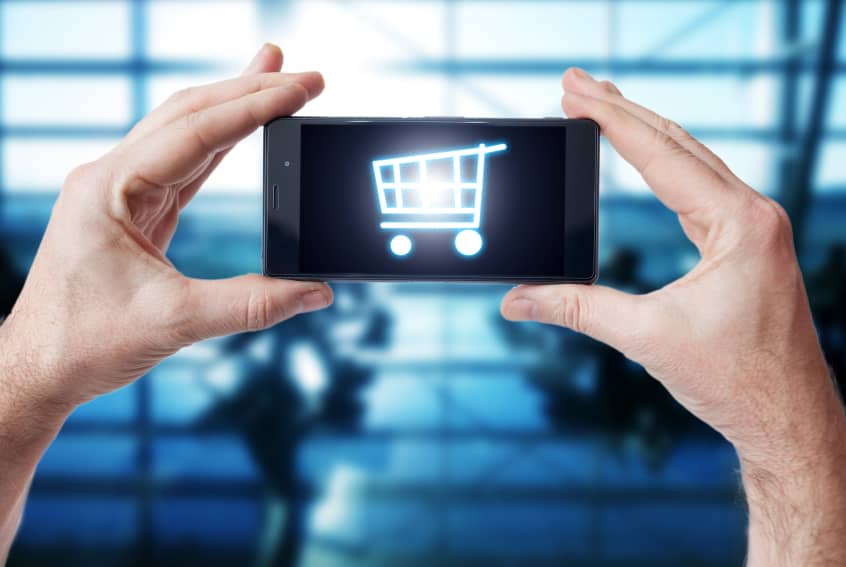 Remember when Black Friday was the kick-off of the Holiday shopping season and as the make or break indicator of a retailers' year? Then Cyber Monday came along, first as an interesting e-commerce phenomenon only to quickly eclipse Black Friday as the largest 24-hour period of Holiday sales. Now welcome the Cyber Shopping Season…where 'Black Friday' sales are not just in store but online and aren't just on Friday, and 'Cyber Monday' sales that start before Monday don't just represent a day but the ramp up of the e-commerce season. With mobile shopping driving e-commerce sales, consumers are looking for deals whenever and wherever. Now that almost the entire population owns a mobile device of some sort, consumers are more reliant on their smartphones and tablets when purchasing items online. This is the Cyber Shopping Season and it's here to stay.
Mobile shopping is particularly popular during key holiday dates, like Thanksgiving, Black Friday, and Cyber Monday, because phones allow consumers to access time-sensitive deals at any time, wherever they may be. In the past, the main characteristic that differentiated Black Friday and Cyber Monday is that Black Friday deals were in-store only and Cyber Monday deals were only online. Modern e-commerce trends are reshaping that perspective. The best deals are now being offered in store and online, sometimes beginning on Thanksgiving Day and not ending until Christmas. With the same, if not more deals now being offered online, more and more consumers are choosing to shop at their own convenience via phone or tablet instead of trenching through the crowds of brick and mortar stores to purchase the best deals they can find.
As more consumers shop online via their tablet or mobile phone, it is imperative that e-retailers deliver a smooth shopping experience to retain these buyers. Consumers who choose mobile shopping as their main purchasing method to have a higher level of expectation when making these purchases. As we continue to see the importance of omnichannel fulfillment, consumers expect to be able to seamlessly switch between devices, while being able to compare products, pay for items and schedule delivery or pick-up in a way that suits them best. One of the best ways to acquire repeat customers is to deliver brand loyalty, and what better way to do so than during the seasonal rush. By delivering an efficient ordering and fulfillment process for busy customers, you are sure to build this brand loyalty while increasing your revenue for years to come.
On Thanksgiving Day, mobile was the leading driver of shopping traffic for the first time ever, making up nearly 55% of all online shopping traffic and 36% of online sales. With the deals beginning earlier and being offered on multiple sales channels, e-retailers have a larger window of opportunity to reach consumers this holiday season. For today's digital consumer, Black Friday no longer means waiting in long lines for door busters in order to get the best deal. Mobile shopping has created more of a cyber shopping season; as opposed to only shopping on those notable days. Here's to wishing your shopping carts are merry and bright for the "sleigh" of orders that will be jingling in!
At TAGG, we are e-commerce fulfillment experts. If you have any questions about e-commerce or omnichannel fulfilment, please fill out our contact form or give us a call at 1-866-991-TAGG!