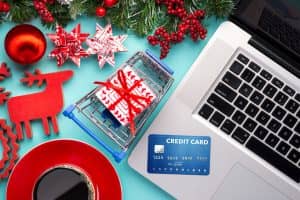 It may not be Halloween yet, but you better believe that carriers and retailers alike are already gearing up for the 2016 holiday shopping and shipping season. Holiday spending is expected to increase this year, with almost half of consumers planning to spend more than last year. The National Retail Federation released its annual holiday sales forecast, and it projects holiday spending to reach $655.8 billion this year. Furthermore, e-commerce sales are projected to reach almost 16% of total retail sales, in November and December alone. With those types of numbers in place, it should come as no surprise that carriers such as FedEx and UPS have started hiring for seasonal employees already.
UPS has learned from their mistakes the past two holiday seasons and have plans to hire around 95,000 seasonal employees for peak holiday season this year. Beginning on Black Friday and running through Christmas Eve, UPS will average nearly 30 million packages a day, compared to 13 million daily packages outside of the holiday season.
FedEx had a successful 2015 holiday season clearing over 325 million shipments from Black Friday through Christmas Eve and they expect this year to be no different. After heavily investing in FedEx Ground services last year, they plan to hire about 50,000 seasonal workers to stay ahead of the rapid growth in e-commerce shipments.
The USPS stepped up in a major way last year by implementing the 7 days per week package delivery service. The USPS ships more packages to more places than anyone else and the increase in holiday spending drastically increases their shipping volumes. With more retailers using FedEx SmartPost and UPS SurePost as common delivery methods (where the USPS makes the final mile delivery), the USPS expects to deliver more than 20 billion pieces of holiday mail and packages this year. The anticipated growth will be assisted by 40,000 seasonal workers, including retired mail carriers who require little to no training.
With shoppers expecting to do a large portion of their shopping online, retailers are aiming to provide a seamless shopping experience across all sales channels. Mirroring similar strategies as the National carriers, retailers such as Amazon and Target have started bulking up their staff for the upcoming holiday season.
Amazon announced plans to hire more than 120,000 workers to handle peak season demand, up 20% from the 100,000 they hired last year. Additionally, they plan to move more than 15,000 seasonal workers into full-time positions once the holidays end.
Target expects to add 77,000 seasonal team members to assist with online orders, as well as the surge of people in those holiday shopping crowds. Approximately 7,000 of the new-hires will help existing staff in their warehouse distribution and fulfillment centers.
E-commerce, including mobile shopping, continues to see a positive trend in growth year after year. This growth is heightened even more so during the holiday season and it is crucial for business growth and development that everyone is prepared. Consumers expect a good deal and a positive experience, no matter where they shop and no matter what delivery method is used. E-commerce offers significant sales growth opportunities for carriers and retailers, which is why planning ahead is necessary for success.
If you're an avid holiday shopper, particularly after those online deals, it is important that you also plan ahead to ensure your online purchases arrive on time. Take note of the delivery cut off times for UPS, FedEx and the USPS:
December 12th: FedEx SmartPost
December 15th: USPS Standard Post
December 16th: FedEx Ground and Home Delivery, UPS Ground
December 19th: FedEx Express Saver, UPS 3 Day Select
December 20th: USPS First Class Mail
December 21st: USPS Priority, FedEx 2 Day and 2 Day AM, UPS 2nd Day Air
December 22nd: FedEx First, Priority, Standard Overnight, UPS Next Day Air, UPS 2nd Day Air (must use the Saturday delivery option for delivery on Saturday, December 24th).
December 23rd: USPS Priority Mail Express, UPS Next Day Air (must use the Saturday delivery option for delivery on Saturday, December 24th).
December 25th: FedEx Same Day
December 26th: All Carriers Closed
Please reference the chart below for delivery date confirmation: