What is Ecommerce Order Fulfillment for Peak Season?
What is Ecommerce Order Fulfillment for Peak Season?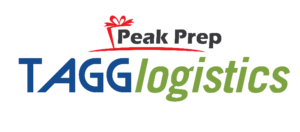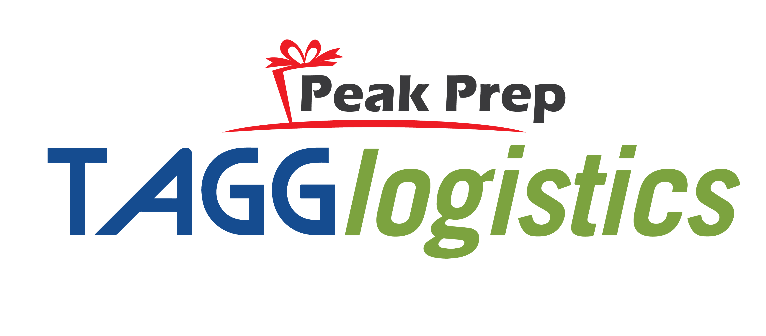 Peak Season for ecommerce order fulfillment and omnichannel fulfillment is the period of time that leads up to the dramatic spike, or surge, in holiday retail sales. During Peak Season, consumers purchase gifts, food, party supplies and generally make preparations for Thanksgiving, Christmas, Kwanza, Hanukkah and the New Year. Consumer goods manufacturers and retailers alike typically rake in disproportionately high amounts of revenue from November 15-December 24 compared to the rest of the year, especially on Black Friday when the official start of holiday gift shopping begins the day after Thanksgiving. They also offer special promotions, flash sales and other purchase incentives to consumers to drive sales volumes even higher.
Higher sales volumes, special promotions and ensuring product availability across all online and in-store channels has mission-critical implications for ecommerce order fulfillment and omnichannel fulfillment. Getting inventory and fulfillment center resourcing in place well before Peak Season begins has become even more important in a Post-covid era of supply chain shortages, international shipping delays and tight transportation capacity. That's why TAGG has launched TAGG Peak Prep to handle Holiday Peak Season surges, a volume forecasting and resource allocation strategy built to keep TAGG client orders flowing in a timely manner during the peak holiday season.
Why Peak Season is so critical for ecommerce order fulfillment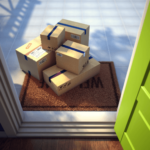 Peak Season poses a series of challenges particularly in the area of ecommerce order fulfillment, where orders are most often ship direct-to-consumer doorsteps. The worst possible scenario for your brand experience is having gifts arrive after the holiday has passed! Even worse: your product arrives to a consumer the day before Christmas and it's the wrong item! Without the right preparations, these scenarios can and do happen, in large part due to delayed order fulfillment cycles in your fulfillment center, or longer than expected shipping times.
Here are three of the most common ecommerce order fulfillment challenges we're helping TAGG clients combat:
Challenge #1:
Special product promotions unique to the holiday season require unique supplies, product combinations and training. Whether you're including a gift tag, special holiday decorated packaging or a unique product bundle, there are a million ways to customize your product to make it a exceptional brand experience. These special customizations require different supplies and training for staff in your fulfillment center, who will package and ship orders.
Challenge #2:
There is a 100% reliance on small parcel carriers, such as UPS, Fedex and the USPS to get the goods to consumers on-time. That means you must be sensitive to small parcel carrier shipping deadlines and transit times to ensure goods arrive to consumers by the time the holiday date occurs.
Challenge #3:
Goods are ordered in "eaches" by ecommerce buyers, versus being shipped in cases or pallets to retail stores. This means the fulfillment center that is shipping these goods must be able to fulfill both ways. TAGG's omnichannel fulfillment capabilities are ready for this exact situation.
The Good News: TAGG is prepared to tackle these challenges and turn them into success stories for your brand during Peak Season. In fact, TAGG offers comprehensive solutions for:
Don't wait until it's too late! Reach out to us today to get Peak Season prep underway as early as possible!
A Look Back: Why 2020 and 2021 were the craziest Peak Seasons ever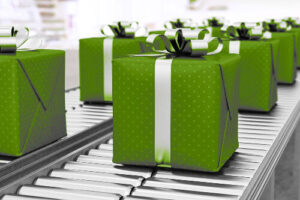 Did you know that during the 2020 holiday season, at the height of the global pandemic, more than a million gifts ordered online were not delivered on time, according to CBSNews.com? The causes were unprecedented, including a boom in ecommerce order fulfillment demand, a tight labor market and a shortage of transportation capacity.
Despite these market challenges and the pandemic, 2021 Black Friday sales grew by 10.6%, according to Mastercard, and in-store sales jumped a whopping 40%. As well, out-of-stock messages on ecommerce sites were up 124% in November of 2021. Finally, a return to in-store sales took center stage in 2021, pushing retailers to balance inventory across channels even more aggressively.
These lessons learned during the 2020 and 2021 Peak Seasons signal a greater need than ever before for smarter inventory planning and more advanced preparation for Peak Season.
Take an even closer look back at what happened during the 2021 Peak Season for ecommerce order fulfillment in this blog post: Black Friday Trends are Shaping Ecommerce Order Fulfillment
Success Strategies: What you need to know about Peak Season Promotions
Based on what's been learned in recent Peak Seasons and TAGG's Peak Prep Planning, we recommend these success strategies to help you manage the spike in sales volume during Black Friday and beyond:
Ensure your mobile website delivers a strong, convenient brand experience (the majority of ecommerce sales will be via mobile this holiday season)
Create a gift idea page to streamline the shopping experience, as well as to showcase inventory that you want to move faster
Update your processing time and days-in-transit shipping information at checkout, to better inform your customers
Hold sales promotions before Black Friday
Stay up-to-date on Small Parcel Surcharge rates and adjust your budget expectations accordingly. Read more here.
Honor all Parcel Shipping Deadlines and communicate them to your customers, so they can be sure their order will arrive at their doorstep in time for the holidays! Read more here.
In addition—if you have products with high seasonality—you can help TAGG plan ahead. Let us know if you anticipate having sales promotions during the holidays or any other activity that may create a spike in sales.
TAGG is prepared for Peak Season in Ecommerce Order Fulfillment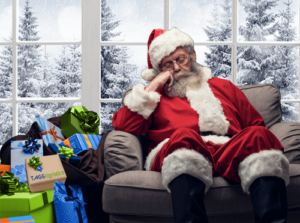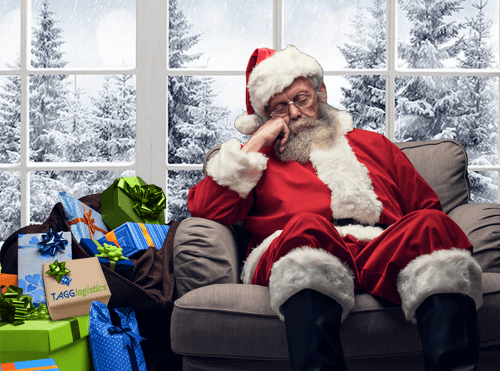 By now, you're probably more ready than ever to take control of ecommerce order fulfillment for peak season! You need look no further than TAGG's Peak Prep program. TAGG Peak Prep is a volume forecasting and resource allocation strategy built to keep client orders flowing in a timely manner during the peak holiday season. Collaborating closely with our clients, TAGG has developed forecasting models to ensure we are positioned to manage the anticipated surge in holiday sales volume. We develop these models by first studying historical peak volume by TAGG order fulfillment center, individual TAGG client and shipping services. Then, we share these data analytics with clients to gain their insights and make any adjustments to their annual planning.
Peak Season Ecommerce Order Fulfillment Centers Nationwide
Finding the ideal ecommerce order fulfillment center location – not only for Peak Season but for all year long – can be difficult, especially if your 3PL does not have a nationwide network that gives you the flexibility and local consumer reach you need. At TAGG Logistics, we specialize in Order Fulfillment Centers to help with Amazon shipping and Ecommerce shipping from 23+ fulfillment center locations nationwide.
At TAGG, we understand that your fulfillment network is dynamic and constantly changing – and never more volatile than during Peak Season. Whether your needs are local, regional, or you require a nationwide network of fulfillment center locations, we provide the access and expertise you need for same day, next day or two-day shipping.
Find the perfect location ideally suited to reach your ecommerce customers faster when you work with TAGG!