The pandemic, the war in Ukraine and high inflation are fundamentally changing how consumers shop and how ecommerce order fulfillment is shifting to meet ever greater brand expectations. TAGG Logistics spends a lot of time optimizing our customer's omnichannel fulfillment, enhancing our fulfillment partner relationship and locations, including an extensive order fulfillment guide.  Let's take a look at current predictions for how these logistics trends will impact omnichannel fulfillment in the months ahead.
Has inflation peaked or will it continue to rise?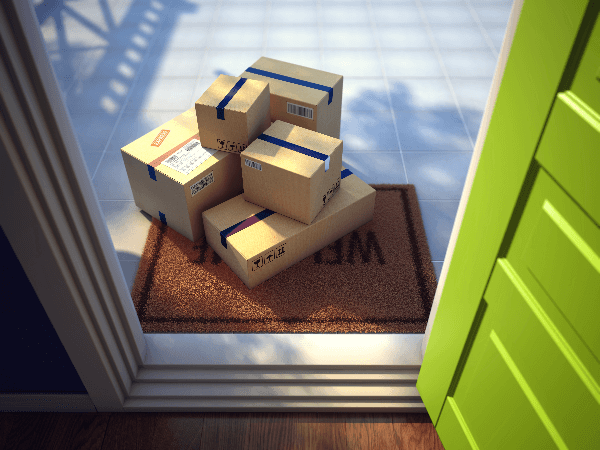 The annual U.S. inflation rate reached 8.5% in March—a 41-year high—and dipped only slightly to 8.3% in April. Gasoline prices are up nearly 50% and food just under 10%. While inflation may have already peaked, it will remain high as long as food and energy prices continue to rise. We won't see a pre-pandemic level of inflation—or for that matter, the Federal Reserve's 2% target inflation rate—for some time to come.
Supply chain disruptions caused by global pandemic lockdowns (not to mention the war in Ukraine) aren't helping.[1] Consumer demand today is simply outpacing the availability of many goods—a scenario that played out during the rationing days of World War II and lasted two years. History may repeat itself.[2]
How will high inflation impact consumer spending?
In the "post-COVID" era, will consumers spend more, less or about the same? The answer depends on what's being purchased. Spending on services such as entertainment and travel has roared back as pandemic restrictions were lifted. In contrast, spending on goods will continue to fall through the remainder of 2022.[3] Instead of buying furniture, appliances, clothing and recreational equipment, consumers are opting to use those dollars to hop on a plane or visit their favorite restaurant.
What is the impact of high inflation on consumer spending? The Fed is raising interest rates rapidly to cool the economy down. That means higher rates on mortgages and credit cards. While higher interest rates may not have a dramatic impact on overall consumer spending this year, there's a genuine risk of a slowdown in 2023, particularly in the second half.[4]
How will reopening stores affect ecommerce order fulfillment?
Growth in ecommerce sales remains strong, with a forecasted 17% increase between 2021 and 2022 and nearly a 16 percent rise from 2022 to 2023,[5] a trend which bodes well for ecommerce order fulfillment.
But the world is changing—and likely for good. Because of the pandemic, the line between buying online versus in-person has blurred, with omnichannel fulfillment becoming "the new normal." For retailers and consumer packaged goods companies, sales between brick-and-mortar stores and websites are now nearly identical, according to Shopify research.[6]
Why is this happening? Consider, for example, the tremendous popularity of BOPIS (Buy Online, Pick-up in Store). At the onset of the pandemic in 2020, BOPIS sales increased over 100 percent. While more consumers are shopping in-store today, BOPIS is here to stay. According to a report by Raydiant, 60 percent of consumers will use BOPIS at the same level or even more over the next 12 months.[7]
Are fewer orders being shipped to homes?
As BOPIS and other alternative delivery methods continue to grow in popularity, there will be a natural decline in direct-to-door shipping. But plenty of consumers still prefer home delivery. And what's most important to them regarding home delivery may surprise you.
What matters most with the home delivery experience?
It's true that the surge in online shipping volume and rampant supply chain bottlenecks have often slowed delivery times down. But what consumers care about more is having an accurate estimate of delivery time.
According to Shopify research, two-thirds of consumers choose an online retailer based on estimated delivery time. To help ensure they receive their orders when expected, many consumers will opt for alternative delivery methods such as curbside pickup. That's good for the manufacturer and retailer's bottom line: these consumers tend to spend up to 23 percent more, increasing their long-term value.[8]
How can manufacturers and retailers meet consumer expectations today?
The key is partnering with an omnichannel fulfillment provider that delivers a seamless brand experience wherever consumers choose to shop—and however they choose delivery. Your ecommerce order fulfillment partner must have the nationwide network to meet consumer demands for one- to two-day at-home delivery. And your 3PL fulfillment partner needs the in-house expertise to create a premium unboxing experience that surprises and delights consumers.
The shifting demands of consumers today requires what TAGG Logistics has delivered all along: a tailored, omnichannel fulfillment strategy that takes Your Business Everywhere™. Contact us today to learn more.
Contact TAGG Logistics Today!
Sources:
[1]https://tradingeconomics.com/united-states/inflation-cpi
[2]https://news.fiu.edu/2022/covid-19-at-the-two-year-mark-taking-stock-of-the-pandemics-economic-influence
[3]https://www.cnn.com/2022/04/25/perspectives/consumer-goods-services-spending-economy/index.html
[4]https://www.cnbc.com/2022/05/01/inflation-forces-consumers-to-rethink-spending-habits.html
[5]https://www.statista.com/statistics/1109833/usa-d2c-ecommerce-sales/
[6]https://www.shopify.com/research/future-of-commerce/future-of-retail#Trend2
[7]https://whiplash.com/blog/buy-online-pickup-in-store/
[8]https://www.shopify.com/research/future-of-commerce/future-of-shipping-and-logistics#Trend3