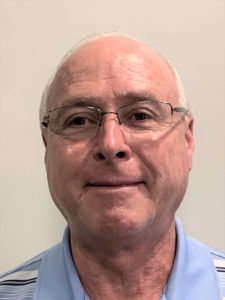 Today, we're profiling TAGG Logistics team member, Avery "Chip" Holden. 
This is the next blog post in our monthly series that showcases the logistics and fulfillment expertise that our management team and staff have in the areas of e-commerce fulfillment, order fulfillment, and transportation.
Meet: Avery "Chip" Holden, General Manager at the Hazelwood, MO fulfillment center
Chip is based out of TAGG's Hazelwood, MO fulfillment center location, located just outside St. Louis, MO, where he is responsible for the successful operation of the fulfillment center in its entirety. Prior to his current role, Chip served as a Senior Director of Logistics and Supply Chain with Save-A-Lot food stores based in Earth City, MO for more than 21 years. In his tenure with Save-A-Lot, Chip oversaw 16 facilities across the US, including supporting 450 corporate stores and 950 licensed operators.  
Chip holds a degree from Keene State University in Keene, New Hampshire, and continues his education through active participation in industry associations such as WERC, GCCA, and CUE.  
Chip has three grown sons who are spread out across the country from Phoenix, Arizona to Port Charlotte, Florida. On the weekends he loves to golf, and even dreamed of being a baseball or a fighter pilot when he was a kid!