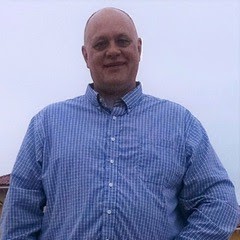 Today, we would like to introduce TAGG Logistics' Distribution manager, Jeff Warren. This is the next blog post in our monthly series that showcases the logistics and fulfillment expertise that our management team and staff have in the areas of e-commerce fulfillment, order fulfillment and transportation.
Meet: Jeff Warren, Distribution Manager at the chemical locations of Dex Drive and Simontion locations in Dallas, Texas.
Jeff is based out of Dallas, Texas at TAGG's Dex Dr. and Simonton locations. He is a Cornell University alum and has numerous years of experience in logistics and supply chain distribution. Prior to working for Tagg, Jeff has held positions at McLane Company, Maines Paper and Food Service, and PFG.
When he's off the clock, Jeff enjoys spending time with his wife Maureen, their four sons, and two dogs. Weather permitting, you can also find him in the great outdoors; hiking, kayaking, riding a motorcycle, or living out his childhood dream of becoming a pro-golfer! The one food item he could eat for the rest of his life? A deliciously greasy cheeseburger.