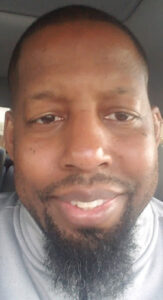 Today, we would like to introduce TAGG Logistics' Distribution manager, William Hudson. This is the next blog post in our monthly series that showcases the logistics and fulfillment expertise that our management team and staff have in the areas of e-commerce fulfillment, order fulfillment, and transportation.
Meet William Hudson, Distribution Center Manager at the Fairfield, OH fulfillment center.
William is the DC Manager of TAGG's Fairfield, Ohio location, whose responsibilities include overseeing all of the day-to-day operations on the warehouse floor. He graduated with a Bachelor of Science from Indiana Wesleyan University and has previously served in the U.S. Army. William has been married for three decades (wow!) and has three incredible children; two boys and a girl.
On the weekends, William enjoys spending his free time training and barbecuing. Ironically, as a kid, he dreamed of being a chef, and when asked what food he could survive off of for the rest of his life, he said good old macaroni and cheese! A piece of advice he would give his past self would be to retire from the army.
Welcome to TAGG, William; we are thrilled to have you!