Reno Nevada
Fulfillment Center and Warehouse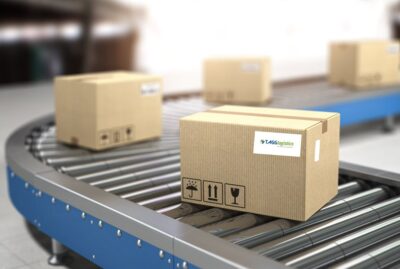 TAGG's fulfillment center and warehouse in Reno, Nevada
Reach consumer markets in the Western US from our Reno, Nevada Order Fulfillment Center.  Whether you need a 3PL fulfillment partner that specializes in ecommerce order fulfillment, omnichannel fulfillment or Amazon shipping, TAGG Logistics has solutions that help you reach your markets faster, more efficiently and most cost-effectively.
At TAGG, we understand that your fulfillment network is dynamic and constantly changing.  Whether your needs are local to the Reno, NV market, regional to the Western US, California or Pacific Northwest, or you require a nationwide network of fulfillment center locations, we provide the access and expertise you need for same day, next day or two-day shipping.
Key order fulfillment center services from Reno, NV and across the US include:
Key Order Fulfillment Center Features
From Reno, NV, we take Your Business EverywhereTM. Our robust e-commerce platforms, direct-to-consumer and retail distribution expertise enables you to reach key markets across the Western United States.
Approved Certified Facility
Same day, next day and two-day shipping from the Reno, Nevada (NV) Order Fulfillment Center
Today's modern consumers expect their online orders to reach them fast. That means you must have a robust ecommerce order fulfillment solution. It also means you need a reliable fulfillment partner who gives you a competitive advantage with their nationwide fulfillment center network. TAGG's order fulfillment center network is perfectly suited to deliver on these demands and more.
Contact Us
Your organization can and will benefit from a partnership with an ecommerce fulfillment provider like TAGG Logistics. Our solutions will help you:
Invest more time and money into your core competencies.
Decrease your operating, staffing, and shipping costs.
Manage all of the moving parts of your supply chain.
Reach your customers faster and improve their satisfaction.
Contact us for a FREE and comprehensive review of your current strategy. We will look for ways to match ecommerce fulfillment services with our knowledge and experience to help save you money!
TAGG Reno Nevada Fulfillment Center
10855 Lear Boulevard
Suite 105
Reno, NV 89506
Get Directions
Interested in learning about TAGG's Reno, Nevada Fulfillment Center?
Contact us by completing your information below.
TAGG is Trusted by the Companies you love