Subscription boxes pick up where stores leave off with
the help of TAGG's subscription box fulfillment services.
Subscription boxes have proven to be an unexpected success during the days of lockdown. Around 20% of people purchased subscription boxes during the pandemic, according to a survey by CouponFollow. The growing popularity of subscription box fulfillment can be attributed to consumers looking for a way to replace the fun and discovery of an in-store experience. In addition to the new and exciting products consumers receive, the "unboxing experience" is crucial for success, according to Lisa M. Henrich, Vice President of Sales at TAGG Logistics.
"All our brands are moving toward the unboxing experience because people aren't going shopping in stores," Henrich explains. With a great unboxing experience, it's like you're getting a gift—even though you've purchased it yourself."
What makes a subscription box more than a box
"Subscription boxes go beyond packaging. When consumers receive a subscription box order, they experience the excitement and anticipation associated with the arrival, unpackaging, discovery and product interaction that is just like getting an unexpected gift." Henrich says. Ecommerce retailers are increasingly selling this experience, more so than the product itself. Heinrich cites that some companies are even offering celebratory boxes to newly engaged men and women, boxes featuring festive jewelry and others presenting exotic teas as but a few examples of items fulfilled by her company, TAGG Logistics.
Today these experiential packages of carefully curated goods are being created for just about any consumer in practically every category. The contents vary but delivery sticks to a set schedule, usually once a month. According to Henrich, they're sometimes ordered for others but overwhelmingly she sees people subscribing to boxes for themselves.
Subscription boxes differ from subscription services and transactional eCommerce order fulfillment in both the element of surprise and emphasis on the experience. However, some similarities lead to success in all three, namely, packaging, accuracy, and timeliness of delivery.
The need to be on time and in sync with customers desires
Successful subscription boxes start with knowing the mind of recipients. It's about more than knowing what they like; it's about knowing what they could like but probably wouldn't buy for themselves. They introduce a consumer to something new and unexpected that delights them, just like a friend would.
Timing is both a success-maker and deal-breaker in subscription boxes. Recipients anxiously await their monthly delivery. Delays can lead to disappointed subscribers, which Henrich says can then lead to cancellations. Another critical aspect to timing is that all recipients have to receive their boxes around the same time. If early recipients post subscription box details on social media, they can spoil the fun for recipients with later delivery dates.
To ensure boxes are opened in sync everywhere, TAGG Logistics ships long zones first and close zones last to even-out transit time.
Customizing the experience with just the right details
What and how the products go in the box are equally important. TAGG's team brings hands-on experience in designing and packing subscription boxes. In addition, the team strives to assimilate your brand's "way" of doing things. Whenever possible, dedicated teams work on the same brands boxes across months or years to ensure consistency.
Finding the right mix of products and how to position them for the ideal presentation is a creative, thought-provoking skill. Customers benefit from TAGG Logistics' knowledge of everything from branded, custom boxes, stickers, tissue, and crinkle. These are only a few of the subscription box components they use to create a visceral experience for recipients month after month.
"The most loyal customers save the printed, branded boxes they receive products in, especially when they're beautifully designed with branded graphics and other finishes," says Henrich. At TAGG, we've now made it common practice to ship subscription box orders with an outer, protective bag, just to protect the branded box that contains the actual items. Touches like that keep consumers subscribing—and enjoying.
Balancing cost- and customer-consciousness
Extravagant unboxing experiences don't always have exorbitant costs. In fact, TAGG helps its customers get the best, negotiated shipping rates for parcel deliveries because they are able to scale pricing due to the combined volume across multiple clients who are all shipping subscription boxes at the same time. Customers benefit from the shipping rates the company negotiates for their large client base and from the transportation and logistics advantages brought by TAGG's subsidiary, LeSaint Logistics.
Working with TAGG Logistics as your third-party fulfillment and logistics partner brings many cost advantages. Turnkey fufillment capabilities save you startup costs as well as learning curve costs associated with setting up subscription box fulfillment. TAGG's fulfillment center network spares you from capital investments in real estate associated with distribution, equipment and technology.
Delivering your brand experience at scale
Maintaining brand standards and meeting customers' expectations month after month are essential to a subscription box's success. When you outsource those things to TAGG Logistics as your fulfillment partner, you can increase the control and consistency to get it done right. TAGG helps customers deliver on their brand promise by collaborating closely with them at the earliest stages of conceptualizing the experience all the way through to the unboxing in a consumer's home. Best of all, once the subscription box fulfillment operation is underway, customers have full visibility into everything from inventory levels to delivery confirmations.
Fitting a store-quality brand experience inside a 13"x8"x5" box month after month is a special challenge. Customizing the contents to appeal to consumers requires imagination and inventory that's in stock in the right place at the right time. Kitting has to be accurate and attractive. And both assembly and shipping have to happen fast.
TAGG's approach has been refined over the years to execute subscription boxes of every size, shape and configuration. The unboxing experience is customized for the market—and the monthly product array. Accuracy is facilitated through easy integration with customers' e-commerce platforms or website order management systems. TAGG also manages your inventory to ensure the pieces are in place to meet your timeline.
Making the most of the moment—and every month
Considering the way things are going, it makes sense for companies offering subscription boxes to lay the groundwork to grow. Tien Tzuo, the cofounder and CEO of Zuora recently stated, "We believe the current crisis will only accelerate the shift of the modern global economy towards digital services and subscription models."
TAGG is adept at helping brands meet increased demand while delivering excellent experiences for consumers at scale. Learn how you can unbox the benefits of TAGG's widespread warehouse capacity, fulfillment center network and experienced team members at: https://www.tagglogistics.com/contact/
About the Author: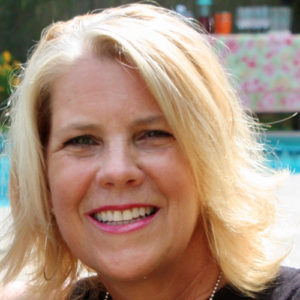 Lisa Henrich is Vice President of Sales at TAGG Logistics. In her role she is responsible for the management of key customer relationships and fostering business growth. She joined TAGG Logistics in 2015, following a 5 year role as Chief Operating Officer at ABC Fulfillment. Lisa attended Temple University and resides in the greater Philadelphia area with her family.