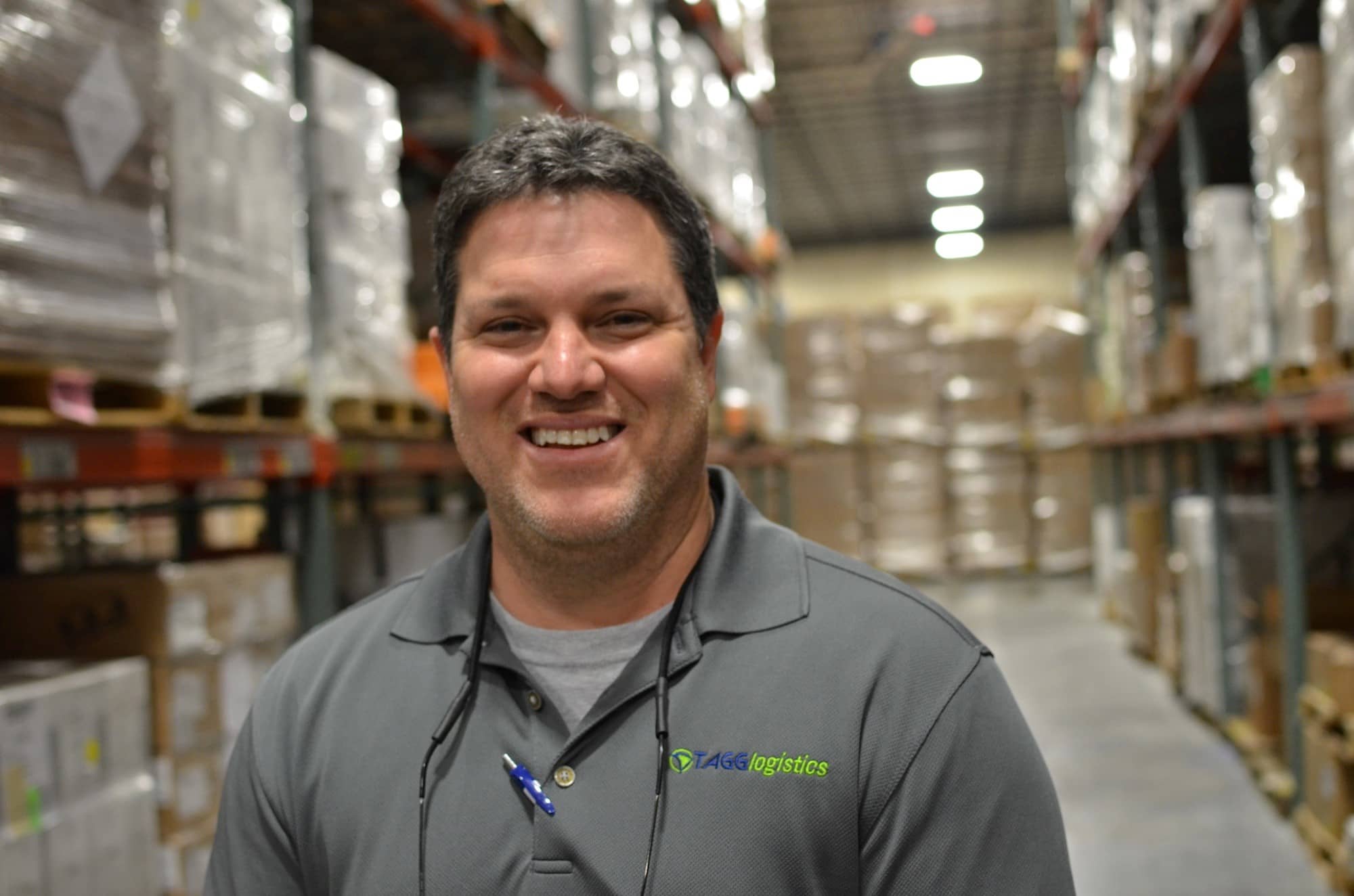 ST. LOUIS, MISSOURI, JANUARY 20, 2015… St. Louis-based TAGG Logistics, the third-party e-commerce fulfillment, retail distribution and logistics provider to mid-sized healthcare and consumer products companies, announces the addition of Pat Deatherage as Director of Operations. Deatherage will oversee operations at TAGG's Midwest fulfillment center in St. Louis, Missouri and West Coast fulfillment center in Reno, Nevada.
Deatherage brings to TAGG over 26 years of manufacturing and operations experience providing leadership and direction with overall responsibilities for financial and operational performance, including P&L, development of staff, safety and productivity. Prior to joining TAGG, Deatherage served as Plant Manager with Pacific Valley Dairy from 2008 through 2014 where he directed all plant operations.
"For today's omnichannel retailer, whether selling product through an e-commerce site, a traditional brick-and-mortar store or any outlet in between, a fast and efficient supply chain is necessary to compete effectively," said Gary Patterson, President. "Pat brings to TAGG, and to our client base, the knowledge and experience needed to turn our clients' supply chain into a competitive advantage."
Throughout his career in operations, Deatherage has focused on implementing and monitoring metrics to drive efficiencies utilizing a variety of lean tools, including A3 problem solving, 5S/6S, Value Stream Analysis, Gemba Walks, SOP's, Kaizen Events, Kanban, OEE, Poka Yoke (mistake proofing), etc.
About TAGG Logistics
TAGG Logistics is a leading fulfillment, distribution and packaging provider for mid-sized healthcare and consumer products businesses that have outgrown their current capabilities. TAGG provides e-commerce order fulfillment, retail distribution services, contract packaging, reverse logistics and kitting and assembly via its St. Louis operations and West Coast fulfillment center in Reno, Nevada. To learn more, visit www.tagglogistics.com or call 866-991-TAGG.