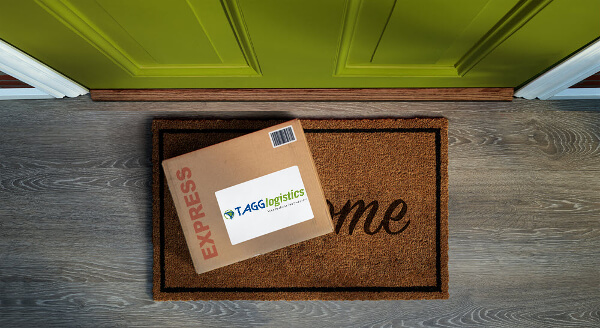 Once again this year, UPS, Fedex and USPS, are cautioning us to honor shipping deadlines in order to ensure parcels arrive at consumer doorsteps in time for the holidays. With online, direct-to-consumer sales at an all-time high, shipping volumes for ecommerce order fulfillment will also skyrocket. Shipping deadlines are mission-critical to keep in mind as goods in the supply chain make their way into retail sales, especially for ecommerce order fulfillment.
These deadlines come after already announced parcel shipment surcharges in nearly all domestic and international markets. In short, it's going to take longer and cost you more to ship small parcels this holiday season.
TAGG Logistics, a leading 3PL company, has written today's blog post as part of our TAGG Peak Prep program. TAGG Peak Prep is a volume forecasting and resource allocation strategy built to keep client orders flowing in a timely manner during the peak holiday season.
Here is a summary of the shipping deadlines you need to know from UPS, Fedex and USPS:

FedEx holiday shipping deadlines for ecommerce order fulfillment
FedEx Express will have these dates as the last day to ship small parcels in order for them to arrive in time for Christmas:
FedEx 1 Day Freight — Thurs., Dec. 22
FedEx 2 Day Freight — Weds., Dec. 21
FedEx 3 Day Freight — Tues., Dec. 20
FedEx Ground's shipping deadlines include:
FedEx Ground Economy — Thurs., Dec. 8
FedEx Ground Contiguous US — Weds., Dec. 14
Download PDF: FedEx 2021 Shipping Deadlines for Holiday Packages
UPS holiday shipping deadlines for ecommerce order fulfillment
In order to ensure arrival by Christmas Eve (December 24, 2022), UPS has released these key shipping deadlines for US Domestic shipments:
UPS 3 Day Select – Tues. Dec. 20
UPS 2nd Day Air – Wed. Dec. 21
UPS Next Day Air – Thurs. Dec. 22
UPS Ground – dates vary based on origin and destination. Calculate specific scenarios online at: www.ups.com/ctc
Note: Deadlines vary for US to Canada and US to Mexico.
Download PDF: UPS 2022 Year End Holiday Schedule
USPS holiday shipping deadlines for ecommerce order fulfillment
Key shipping deadlines you need to know from the United States Postal Service (USPS) include:
USPS Retail Ground Service — Sat., Dec. 17
First-Class Mail Service —Sat., Dec. 17 (including greeting cards)
Priority Mail Service — Mon., Dec. 19
Priority Mail Express — Fri., Dec. 23
Stay up to date with USPS dates and the latest developments at: https://www.usps.com/holiday/holiday-shipping-dates.htm
Ecommerce Order Fulfillment Insights
Did you know that during the 2020 holiday season, at the height of the global pandemic, more than a million gifts ordered online were not delivered on time, according to CBSNews.com? The causes were unprecedented, including a boom in ecommerce order fulfillment demand, a tight labor market and a shortage of transportation capacity.
Despite these market challenges and the pandemic, 2021 Black Friday sales grew by 10.6%, according to Mastercard, and in-store sales jumped a whopping 40%. As well, out-of-stock messages on ecommerce sites were up 124% in November of 2021. Finally, a return to in-store sales took center stage in 2021, pushing retailers to balance inventory across channels even more aggressively.
It can be hard to keep up with the shifting market landscape during Peak Season! That's why you can rely on TAGG Peak Prep, brought to you exclusively by TAGG Logistics, to help you stay ahead of fulfillment dynamics.
Footnote: Because the holiday peak season is dynamic and changes quickly, we recommend getting the most up-to-date information from parcel carriers directly on their websites at USPS.com, Fedex.com and UPS.com.
Contact TAGG Logistics Today