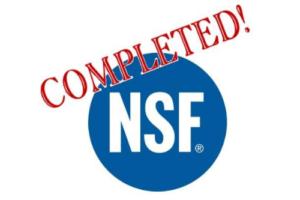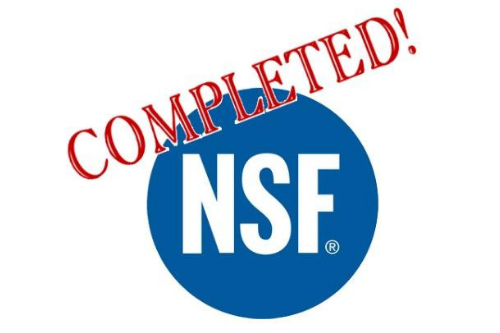 The owners and managers of businesses strive to provide the highest-quality to their customers. Part of achieving that goal is using the best possible Warehouse and Distribution Center, both in terms of effectiveness, quality and safety. One of the most trusted names in the industry is NSF International, which is an organization that specializes in auditing, inspection, and certification. Because quality and safety are essential for any supplement or food-based business to remain in operation, it is helpful to be familiar with the NSF and its processes.
NSF International Overview
NSF International, formerly known as the National Sanitation Foundation, was founded in 1944 and is headquartered in Ann Arbor, MI. The organization, which operates globally, specializes in developing public health standards and certification programs to protect food, nutritional supplements, water, various consumer products, and the environment. The NSF has a staff that consists of engineers, microbiologists, toxicologists, chemists, public health experts, and certification specialists. To date, the organization has developed more than 90 public health and safety American National Standards and over 30 protocols for distribution, equipment, and several other products.
Food Storage and Distribution Industry
Storage and Distribution is one of NSF's specialty areas in the food safety supply chain. They are the most experienced audit firm in this sector as well as on the forefront of the global food safety certification initiative (GFSI).
The overall criteria for Food Warehouse & Distribution Facilities is broken down during the audit process into eleven vigorous requirements:
Administration & Regulatory Compliance
HACCP Management
Facilities & Equipment
Sanitation, Housekeeping & Hygiene
Rodent & Pest Control Management
Approved Suppliers, Receiving & Inventory Control
Process & Product Evaluation
Packaging & Labeling
Storage & Shipping
Training Requirements
Food Defense
To see a complete listing of NSF Standards that are applied to food warehouse and distribution facilities, click here.
How Important is NSF Certification?
As food safety outbreaks and recalls become increasingly prevalent, requirements are now more stringent for companies at all levels of the supply chain, including storage and distribution. In addition to focusing on proper temperature controls, on-time deliveries and warehousing logistics, forward-thinking distributors are taking further measures to validate their food safety practices and bolster brand protection.
Providing our customers with NSF Certification helps ensure that your company preserves and delivers the high-quality products that your customers demand.
TAGG Logistics – Committed to Quality & Safety
Reno, NV, Macungie, PA, and Hazelwood, MO are all NSF certified at this time and have scored at or above a 95% rating since 2015.
If your business is looking for a committed Warehouse & Distribution partner, please visit us at https://www.tagglogistics.com/ to learn more or call 314-991-1900 to speak with a Sales & Marketing Specialist.