Top 5 Problems with Logistics Providers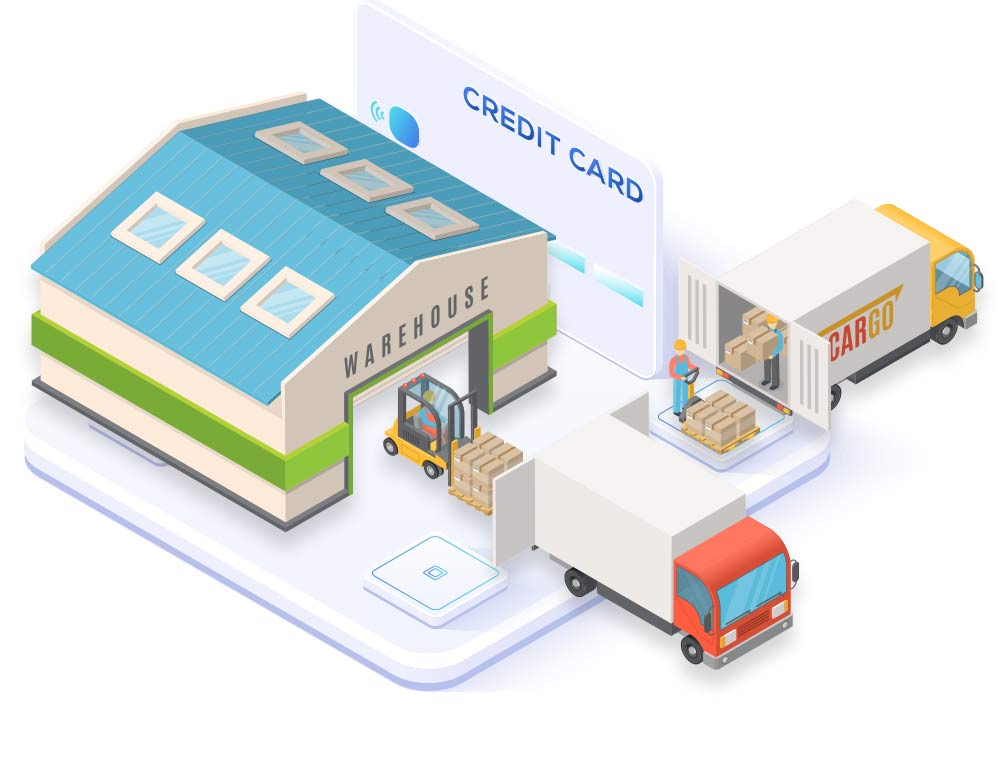 Businesses of all kinds may experience these common pain points when working with other logistics companies before they finally find the right one to fulfill their needs. At TAGG Logistics, we recognize that the right solution to these problems is one built just for you.
With an endless number of sales channels, there are sure to be challenges. Whatever challenge arises, we're here to listen and create solutions that help lead your business into the future. Find out more below:
1. 3PL Cannot Handle Order Surges
Problem: Whether it's a seasonal change or a sale, if your 3PL partner isn't prepared or lacks the adequate warehouse space to take in more inventory to complete orders, then you risk your reputation being damaged when they likely bumble the order.
Going from 100 to 1,000 orders in a day is great, but only when you have a fulfillment company who can handle the influx. We know we are delivering your brand so we take this responsibility very seriously. Let us handle the experience so your customers return to your store again and again, even after the promotion or sale has ended.
We are fortunate to be able to handle order surges both large and small because:
We have multiple facilities in different markets.
We ship 24/7, including on evenings and weekends.
We have flex with temp labor and overtime labor.
We have a demand-planning process – When you, the client, alert us about a possible order surge, our planning process begins immediately. We are in constant communication in order to come up with a unique plan tailored to your situation. We know all the technologies and tricks to handle even the largest influxes.
Problem: Many order fulfillment companies do not have the capabilities to fulfill orders within the same day, delaying your product from going to valuable customers. In today's world, it is all about speed and quick turnaround time—your customers are depending on you.
With the volumes in which TAGG operates, we have full automation for the picking process, the packaging process, and shipping. Plus, our facilities have a conveyor system that's gravity-fed to allow us quicker turnaround times. We have the technology and equipment in warehousing to get your goods into the hands of customers faster!
Problem: Rising shipping costs with a lack of transparency as to why can be frustrating for any business. You should be making money on transactions, not paying an arm-and-a-leg just to get goods to customers.
At TAGG, we have some of the most competitive rates in the industry. We have a holistic pricing model that includes order fulfillment and shipping. Not only that, we try to offer fair pricing that is variable enough to grow with your business.
For example, if you have an order surge in which an influx of inventory needs to be brought in, our pricing model can quickly scale with that surge. Once the surge ends, our pricing model will decrease without having to negotiate. It's not a one price fits all—we customize your solution to fit your fulfillment profile.
In addition to all this, we get decreased rates from the shipping carriers (FedEx, UPS, USPS) due to our high volume. Therefore, we pass those savings onto you by offering discounted rates compared to what you get from the carriers.
Problem: When your 3PL sends the wrong item, wrong quantity, or sends an order to the wrong address entirely, it reflects poorly on your business. One mistake can mean future lost business.
At TAGG, we have many systems in place to avoid errors from ever happening in the first place. For example, our advanced all-scanning environment keeps track of both the item and the location when sending out orders to make sure nothing falls through the cracks.
Also, TAGG is proud to be NSF-certified, which means our warehouse is held to a higher standard—and those standards trickle down into everything we do and the overall quality of our operations! We have many quality checks in place to ensure accuracy.
However, mistakes do happen. No 3PL is perfect. TAGG handles any oversight promptly and swiftly through our corrective action protocol. We work with clients to establish when the mistake occurred, which may trigger an inventory count. We are known for our exceptional customer service, and if we fail to live up to expectations, we will do whatever is in our power to make things right and preserve our beneficial partnership.
Problem: If you have a question or concern, nothing is more frustrating than a 3PL company that is hard to reach. In many cases, it's a matter of a thinly-stretched workforce where they don't have the manpower to give every client the attention they deserve.
At TAGG, we treat each and every order—no matter how big or small—with the same level of care. This means being available through multiple different points of communication, including:
By phone – Each TAGG client has a dedicated client service representative (CSR) that handles daily operations, such as assisting you with order filing, shipping, labeling, packaging, and kitting needs. When you call in, you always get the same person in which you can communicate any problems.
In person – We have monthly meetings as well as quarterly business reviews where we go over specific KPIs, such as on-time performance, order accuracy, and customer service.
Online – We offer two customized web tools to meet your convenience needs. These real-time data tools allow you to perform daily functions like order management and inventory management anytime, day or night!
We are also proud to have management and executives who make it their mission to be engaged with clients. At TAGG, we pride ourselves on being fast and responsive to questions and requests for each and every client.
The TAGG Solution - Contact Us For All of Your Supply Chain Needs
At TAGG, we do more than move boxes. We move businesses in new directions. TAGG Logistics has the know-how and expertise to meet any and all of our clients' logistics needs and seamlessly integrate into their supply chain.
Wherever your customers are, you'll find us there with fulfillment, distribution, packaging, and most of all, the passion to help drive your success.
This is your business everywhere.
QUESTIONS OR READY TO GET STARTED-1-866-991-TAGG
TAGG is Trusted by the Companies you love