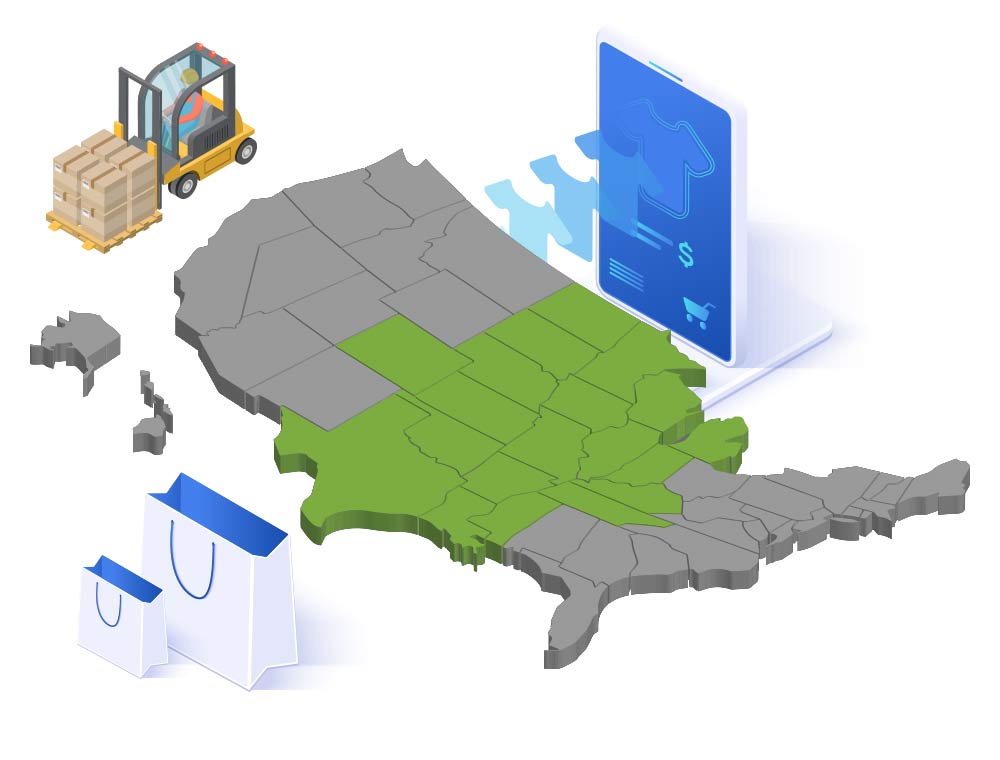 Nationwide Network of Fulfillment Centers

As the headquarters of TAGG Logistics and all of our operations, our St. Louis, Missouri fulfillment center gives us the unique capability of directly supervising quality and lead time of your products. We nurture your customers' shopping experience from cart to warehouse to their front door so that you can focus on your overall core competencies and business goals.
Our Missouri facility is centrally located in the US, allowing you to reach most areas across the country in tandem with our other eight locations between the east and west coasts. For small-pack or pallet shipments, we are capable of providing delivery in as little as one or two days.
Services for Missouri and across the US:
In addition to speedy delivery, our Midwest location can provide you with significant savings in shipping costs. Because we ship thousands of packages a day, we are able to negotiate better rates with our shipping carriers which can help your bottom line. Incremental fees for fulfillment are often fully offset by savings on shipping.
Our central location in Missouri and at various other points from east to west are ideal for both shipping and receiving deliveries, making TAGG Logistics a leader in today's omnichannel environment.
Healthcare Ecommerce Fulfillment
Our St. Louis fulfillment center houses a 50,000 square foot climate-controlled storage area, ideal for clients in the healthcare industry. Sitting adjacent to our existing operations, the air-conditioned unit ensures product safety and stability.
Our employees are specially trained to control the temperature and humidity ranges, while also monitoring storage duration and transfer of temperature-sensitive products. Our quality program is in accordance with FDA Good Manufacturing Practices (GMPs) and it ensures that your products continue to meet quality standards throughout the entire distribution and fulfillment processes.
The climate-controlled warehouse at TAGG Logistics meets and exceeds the expectations of clients in the healthcare industry that have temperature-sensitive products, such as pharmaceuticals, nutraceuticals, supplements, and medical devices.
Small-Pack Transit Times from St. Louis, Missouri (MO)
To keep pace with the demands of consumers today who expect fast and inexpensive delivery, a multipoint ecommerce fulfillment strategy is essential. At TAGG Logistics, our centers are located strategically amongst your customer base, giving you a competitive advantage. Take a look below for the transit times from our St. Louis warehouse.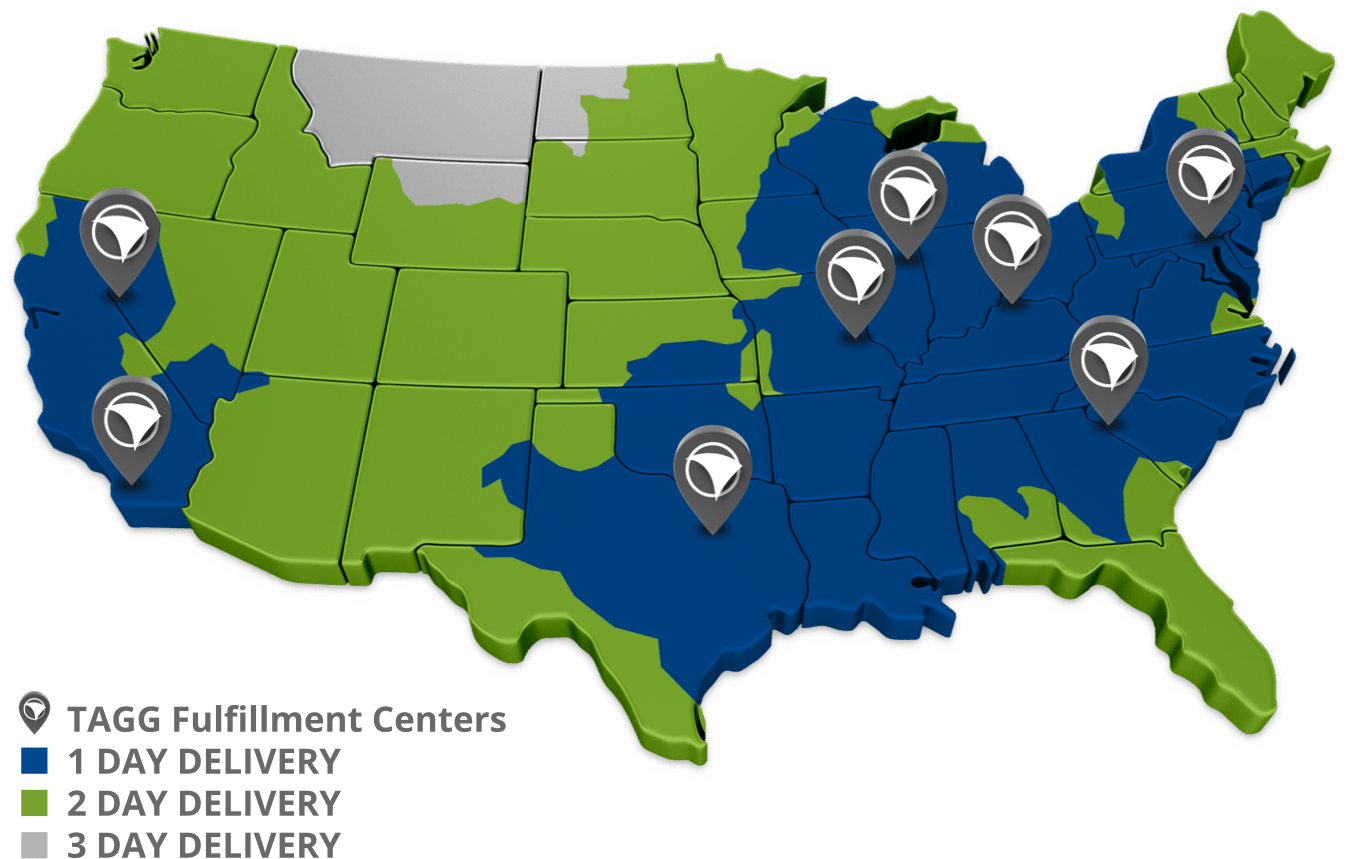 Your organization can and will benefit from a partnership with an ecommerce fulfillment provider like TAGG Logistics. Our solutions will help you:
Invest more time and money into your core competencies.
Decrease your operating, staffing, and shipping costs.
Manage all of the moving parts of your supply chain.
Reach your customers faster and improve their satisfaction.
Contact us for a FREE and comprehensive review of your current strategy. We will look for ways to match ecommerce fulfillment services with our knowledge and experience to help save you money!
TAGG St. Louis Warehouse
372 Hazelwood Logistics Center Dr.
St. Louis, MO 63042
314-991-1900
TAGG is Trusted by the Companies you love