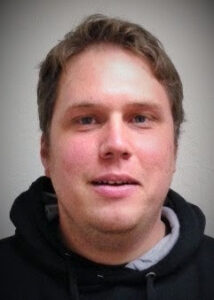 Today, we're profiling TAGG Logistics team member Jeremy Costa, winner of the TAGG Team Spirit Award earlier this year. This blog post is part of our "Meet the Team" monthly series that showcases the logistics and fulfillment expertise of the TAGG Logistics management team in the areas of ecommerce order fulfillment, omnichannel fulfillment and transportation.
Meet Jeremy Costa from TAGG's Technology Team
Jeremy Costa, Taskforce, is a rare breed. He has the work ethic of a champion, the operations knowledge of a journeyman warehouseman, and the curiosity to learn and improve systems. These characteristics make him an incredible contributor to TAGG's Technology team, not to mention company-wide.
Over the last 18 months, Jeremy drove across the country when flights were banned due to Covid to help his team members. He helped several TAGG clients launch into new and existing facilities. He has also played a pivotal role as TAGG And LeSaint merged activities and operations. Jeremy has unique talents that blend operational expertise with WMS programming technical skills, finding unexpected potential in ideas that have only been briefly explored. He helps innovate, and at home, he is known as "the guy" that can fix anything.