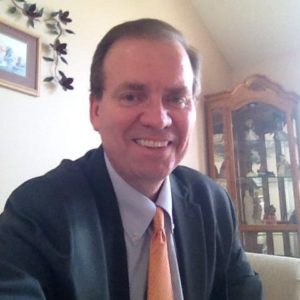 Today, we're continuing with our monthly blog series that introduces the deep expertise in e-commerce fulfillment, order fulfillment and transportation that the TAGG Logistics team brings to the marketplace.
Meet:  Mark Pell, General Manager at the Joliet, Illinois fulfillment center
Mark is based out of TAGG's Joliet, IL fulfillment center location, where he is responsible for operational excellence, customer satisfaction and employee satisfaction across the facility.  Prior to his current role, Mark served as Chief Operating Officer (COO) for iD Commerce & Logistics, as well as Chief Executive Officer (CEO) at Rockpoint Logistics and Vice President of Operations at Kaplan Logistics. Mark holds a BA in Business and Economics from Illinois Benedictine College.
Mark just celebrated his 30 year anniversary with wife, Denise, and together, they're celebrating becoming empty-nesters!  Mark's daughter, Maeve is an epidemiologist for the Department of Health in Wisconsin and resides in Madison where she'll get married in a few years.  His son, Jack is a finance major based in Chicago, and was recently hired into the 3 year Navistar Finance Leadership Development Program.
Mark is an avid golfer, after playing tennis professionally through his younger years.  As to advice he would give to his 'younger' self, here it is:  "It's all about relationships.  Build strong, positive, mutually beneficial relationships.  This is the key to your career, your family and your friendships."  When asked if he only  had one item to eat for the rest of his life, Mark (of course!) says something from Chicago – a beef sandwich, hot dog or Chicago deep dish pizza!