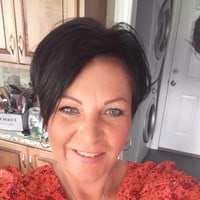 Today, we would like to introduce TAGG Logistics' general manager, Wendy Gaidar. This is the next blog post in our monthly series that showcases the logistics and fulfillment expertise that our management team and staff have in the areas of e-commerce fulfillment, order fulfillment and transportation.
Meet: Wendy Gaidar, General Manager at the Allentown, PA fulfillment center
Wendy is based out of TAGG's Allentown, PA fulfillment center location. In her role, Wendy is responsible for successful operation of the fulfillment center in its entirety. Wendy has served in a variety of roles and capacities in the supply chain and logistics field for more than 18 years, including positions with such notable 3PL's as Genco, DHL, Syncreon and NFI. She has expertise in all areas of distribution and fulfillment, specifically e-commerce, retail, wholesale and reverse logistics.
Wendy has served her community by working with local unemployment offices to bring people back to work in and around Allentown, PA, and has attended numerous Council of Supply Chain Management (CSCMP) professional networking events over the years.
Wendy has two beautiful daughters, Biz and Morgan with her husband, Brian. Together, they enjoy spending time with their two grandchildren, Madison and Brayden. Wendy splits her free time between the beach and DIY home decor projects. Ironically, her favorite song is It Takes Two by Rob Base!