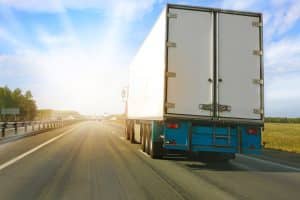 When we say "Your Business Everywhere™," we mean everywhere. Because that's where your customers are, in an omnichannel world. Your order fulfillment services need to be as flexible as they are. So you can deliver the great brand experience they expect, no matter where you meet them.
As you grow your direct-to-consumer sales, here are three fulfillment keys to focus on. Make sure your current 3PL can keep pace with all three, as you expand:
Order integration: Think of all the ways your customers send you orders, such as:
Online shopping carts
Flash sales
Subscription boxes
Daily deal sites
Infomercials
In-store ordering
Now, make sure your 3PL can seamlessly integrate with every ordering platform. Remember, this is the first step in the customer experience—and first impressions can make all the difference between a customer for life and a lost opportunity to build loyalty.
Processing speed: At TAGG, we talk about "fulfillment at the speed of " Because that's when customers want what they want. To get there, your 3PL needs to work fast from order-to-warehouse and warehouse-to-truck. That requires not only the latest technology, but also the expertise to tailor it to your specific needs—taking traditional "pick and pack" to an entirely new level.
Today, same-day fulfillment is not just a good idea—it's essential to delivering the value consumers expect. More than the quality of the product itself, this is about the immediacy of enjoying it.
Reliable shipping: How can you ensure your customer's order arrives on time and at the best possible shipping cost? Focus on two key strategies:
First: Your 3PL needs to be where your customers are. That means locating warehouses strategically throughout the country, to minimize the distance from your door to theirs. (With facilities in Nevada, Missouri and Pennsylvania, TAGG can deliver to the entire nation in just one to two days.)
Second: Your 3PL needs to determine the best shipping carrier to deliver both on time and at the lowest possible cost. That requires a robust transportation management system (TMS) – and the expertise to make it work to your advantage with every order, to every customer, every day.
3 Keys, 1 3PL that delivers them all
As your sales grow and it's time to reevaluate your 3PL resources, we're here to help. We may be nationwide—with distribution centers from coast to coast—but we still believe in the power of one-on-one collaboration and a handshake to get the job done right.
To learn more, please call (314) 991-1900 or fill out our contact form. One of our principals will work directly with you. So together, we can deliver Your Business Everywhere™.