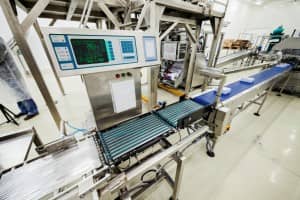 Often times, people initially think of a TMS as a simple tool in routing freight from origin to destination. Although, this is a core feature, utilizing a TMS during the fulfillment process creates greater efficiency and productivity in the daily operations. Let's dig deeper into how a TMS can maximize your supply chain. Below are 3 benefits of having a transportation management system:
Creating efficiency and productivity in the warehouse: Implementing a TMS into your fulfillment center processes allows you to dedicate more time to areas that need it. These systems are built to be customized to suit your needs and are in place to enforce business rules and processes to ensure proper execution. Furthermore, if your TMS is integrated with your ERP and/or warehouse management system (WMS), the entire process becomes seamless. Manual processes are eliminated, leaving little room for error. In combination with a WMS, you get the overall supply chain visibility you need to make business decisions that drive additional cost savings and reduce inefficiencies.
Reduced costs through carrier selection and optimization: The more you use it, the more you save! The TMS has the ability to log and track all carriers, their fees and the amount of transactions daily to achieve more savings. Customization is also strategic here, as the automated carrier rating and selection can choose the carrier based on low cost, fastest transit time, or a combination of both. Tracking information can also be sent to the consumer informing them that their shipment is on the way. Utilizing a TMS gives you complete visibility of all shipments and loads at all times.
Improve customer service levels:Providing excellent customer service is crucial for business growth. Consumers like to know where their orders are at all times and a TMS allows you to do so. With the ability to monitor on-time performance, a TMS can show you how frequently a carrier meets, or doesn't meet, their transit times logged in the system. If your customer is paying a higher rate for expedited service, you can help them save money by holding the carrier responsible in meeting those times. Additionally, you can use the tracking and reporting to identify service failures; enabling you to solve problems before they occur.
As you can see, having a TMS in your fulfillment center plays many fundamental roles in the daily operations of the warehouse. Everything from tracking carriers, inventory management, high volume discounts and increased levels of customer service; the system is a great way to improve efficiency and reduce overhead. In order to remain competitive and become industry leaders, all 3PL companies should be utilizing a transportation management system to create a smarter, better integrated and more comprehensive supply chain.
At TAGG, we focus on a completely technology-driven approach and our TMS helps us achieve this. If you have any questions or wish to learn more, please give us a call at (314) 991-1900 or fill out our contact form below.