ST. LOUIS, MISSOURI, OCTOBER 7, 2021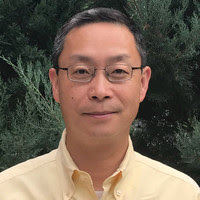 TAGG Logistics—the leading 3PL company for ecommerce order fulfillment and omnichannel fulfillment nationwide—has hired Peter Liang as chief technology officer. CEO Tod Yazdi made the announcement earlier today.
Liang will help guide TAGG's technology vision and strategy, aligning both areas with the 3PL fulfillment partner's overall business strategy. In addition, he will lead the technology division to deliver solutions for TAGG's business operations, external partners and clients.
Before joining TAGG, Liang worked for more than 10 years as an IT executive in the telecommunications, financial services, pharmacy benefit management, energy/utility management and public safety industries. He has extensive experience leading large IT organizations with global footprints. Liang holds a Ph.D. in mechanical engineering from Kansas State University and an MS in computer science from the University of Missouri, St. Louis.
"As TAGG continues to expand its fulfillment centers across the United States, Peter will be instrumental in helping us leverage the latest technology to fuel our growth," Yazdi said. "He will help us deliver Your Business EverywhereSM by efficiently fulfilling goods to consumers wherever, whenever, and however they shop."
TAGG provides ecommerce order fulfillment, omnichannel fulfillment and subscription box fulfillment services to a wide range of clients, empowering them to serve consumers quickly and efficiently via multiple and ever-changing sales channels. Since 2006, TAGG's rapid growth, flexibility and innovation have empowered the company to expand from its original St. Louis, MO fulfillment center to 23 fulfillment center locations nationwide, with same-day, next-day shipping across virtually the entire country.