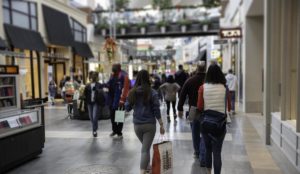 The TAGG and LeSaint team is committed to providing updates on our business and the current state of the industry.
Every year, as summer comes to an end, those of us in the fulfillment industry begin working on plans for the Holiday shipping season. This year, with the impact that the COVID-19 pandemic has had on logistics and transportation, preparation has become even more important.
Over the last two weeks, we have had the opportunity to meet with many of the key carriers that we use as transportation brokers, including FedEx, UPS, DHL, and the USPS. Our focus centered around the following themes:
Carriers are faced with the same issues that the rest of the supply chain is having – pandemic related slow-downs and labor shortages have led to tight capacity.
Demand for small parcel and package-based shipments for e-commerce fulfillment has drastically increased. The holiday season will create more strain on already overloaded networks.
Carriers are adjusting their transit times, creating caps on the number of packages tendered, limiting routes, and contemplating additional charges in order to compensate.
Flatten the Curve.
To borrow a much-used phrase this year, carriers are truly trying to flatten the curve and slow down the spread of Coronavirus. They are hyper-focused on lowering the Holiday shipping spike, not by discouraging sales and shipping, but by extending the season in which the sales and shipments occur. The result is flattening the spike in shipments, and instead, spreading them out into more of a curve over the next several months leading up to the holidays.
Instead of the Holiday season starting on Black Friday, carriers are asking for sales to begin as early as September. They are also asking for smaller and/or more frequent sales instead of one big Holiday sale.
With fulfillment and transit times increasing, customers will want to buy early, allowing ample time for packages to arrive by Christmas. Brands and retailers should be communicating now to consumers that they need to order early for the Holidays and plan for delays.
Retailers are quickly falling in line by not planning for Black Friday events or store openings during this time.
It is not business as usual this Holiday season. Carriers are encouraging a long-term look at the Holidays, and implementing a higher level of planning and coordinating than ever before. We will continue to keep you posted on schedules and transit times as they become available.
Get ahead of planning and avoid delays this holiday season! Let us know how we can help you create a roadmap for Holiday sales now by contacting us.