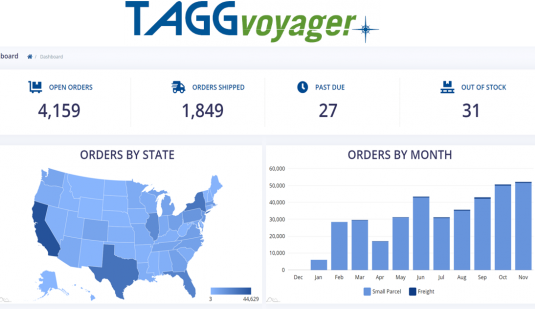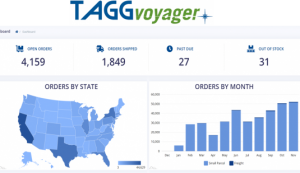 Many customers, many places, many ways to buy: E-commerce fulfillment is becoming more and more complex every day. It's an essential capability not only for Amazon shipping, but also for any online or in-store sale. Technology now drives the transaction and customer satisfaction. To maintain your brand experience no matter where customers want to engage, you need the right e-commerce fulfillment and order management platform.
Amazon shipping comes with strict requirements for e-commerce fulfillment.
To reach Amazon's lucrative Prime member audience, you must commit to free, two-day delivery with 98.5% of orders shipping on time. As well, you can't cancel more than 1.5% of orders due to stockouts or other issues. Meeting these standards and earning the coveted Amazon Prime Badge means you must have an e-commerce fulfillment technology platform with leading edge capabilities for inventory visibility and management, order management, business intelligence and more.
Because the technology "price of admission" is so high, many manufacturers and retailers decide to leverage Amazon's own order fulfillment center capabilities, in other words, Amazon FBA or Fulfillment by Amazon. With Fulfillment by Amazon (FBA), sellers store their products in Amazon warehouses and fulfillment centers, and Amazon picks, packs and ships orders to buyers.
Taking a closer look at Fulfilled by Amazon and Seller Fulfilled Prime for Amazon shipping.
Sellers who promote and sell their products through Amazon should ask themselves two important questions. First, do Amazon's fulfillment center capabilities enable you to maintain full visibility into your inventory, customer orders and fulfillment? Second, what method will give you the most control over your customer's experience with your brand?
Maintaining more control over fulfillment is one reason why many companies opt for Amazon Seller Fulfilled Prime over Amazon FBA. The name says it all: you (or your 3PL fulfillment partner) perform your own e-commerce order fulfillment for Amazon-based orders. Whether you do it in-house or your 3PL fulfillment partner does it, it requires a robust technology platform that still meets Amazon's standards for Prime member access.
In the world of e-commerce order fulfillment, Amazon shipping makes up but one digital marketplace.
There are a host of others, such as:
Multiple digital channels. Examples are Wayfair and Overstock.com
Non-digital channels. Examples are QVC and HSN
Retail stores and other Point-of-Sale sources, such as mall kiosks
What's more, no matter the marketplace where the sale occurs, fulfillment requirements come with increasing complexity. Take a subscription box, for example, where you are now assembling a multi-product box beautifully packaged and fantastically branded for the optimal consumer unboxing experience. Or the incredible one-day spike in orders resulting from a flash sale.
Whether sales are direct-to-consumer (DTC) or business-to-business (B2B), technology is the irreplaceable tool that helps ensure seamless fulfillment and a satisfying brand experience. As you undertake all of these considerations, what should you look for when selecting a 3PL fulfillment platform?
Three Essential Components of e-commerce fulfillment technology for Amazon shipping and transportation.
Whether you need e-commerce fulfillment or B2B 3PL services, make sure your technology platform has the right blend of the following components, working together seamlessly on every order, every day:
Distributive order platform: Connecting customer orders into the fulfillment center network, this component must be highly flexible to accommodate a wide variety of APIs, EDI requirements, shopping carts, ERP order logic and order routing networks.
Warehouse management systems (WMS): This is the core system that directs and controls operations inside fulfillment centers. Particularly for fulfillment networks with multiple locations, the WMS must integrate them all and help ensure inventory levels meet customer demand everywhere, 24/7/365.
Transportation management systems (TMS): This is the technology platform that selects the most efficient and cost-effective transportation mode, while helping ensure products are compliant with all regulations and customer shipping requirements. Increasingly, companies need their products to arrive at the 'speed of now' or certainly, be shipped out same day or next day. The TMS plays a critical role in ensuring products arrive on time as they move from warehouse to destination.
TAGG Voyager: the right e-commerce fulfillment technology right now
With TAGG's proprietary business intelligence software, TAGG Voyager, you can now manage your customer's entire brand experience across the e-commerce fulfillment process from the convenience of a single, integrated dashboard. Best of all, it doesn't matter if you're doing Amazon shipping with Amazon Seller Fulfilled Prime or fulfilling any other order type; TAGG Voyager handles it all. It empowers you to:
Gain real-time access to critical inventory data
Get granular details on every order
View shipment status on a real-time map
You can also easily change orders with a single click—including shipping options, product selection and cancellations. Advanced reporting enables you to see which products are selling better than others, peak fulfillment times, expenses and much more.
Technology drives the ecommerce and omnichannel world, and TAGG Voyager drives a better experience for DTC and B2B customers. The more challenging fulfillment becomes, the more you need the right 3PL fulfillment partner. TAGG is that 3PL fulfillment partner to take Your Business EverywhereSM.
Contact TAGG Today