Brockett will be responsible for coordination of all marketing efforts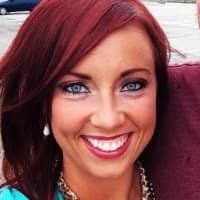 TAGG Logistics is pleased to announce the addition of Desiree Brockett as their new Marketing Content Manager. Brockett's knowledge and experience will allow her to effectively manage and coordinate all internal and external marketing efforts at the St. Louis-based third-party logistics (3PL) services provider.
A graduate of Rockhurst University, Brockett holds a Bachelor's degree in business administration and marketing management. Before joining TAGG, she was a senior transaction manager at Cassidy Turley Commercial Real Estate in St. Louis.
As the first Marketing Content Manager at TAGG, Brockett will lead all marketing efforts, including direct mail and email marketing campaigns, brand management, client engagement and retention, as well as content and channel optimization.
"Having the opportunity to work with experienced professionals in the field of 3PL like Tod Yazdi is an enormous opportunity that I am very excited to start," Brockett said. "The entire group at TAGG has welcomed me and made me feel like I'm part of the team. I can't wait to start really getting my feet wet."
"Desiree will prove to be a vital player in our marketing efforts," said Tod Yazdi, Principal of TAGG Logistics. "Her educational background and career experience will play heavily into her role with TAGG and I look forward to seeing what she's going to do next. Her work ethic and creative spirit will blend seamlessly into the culture at TAGG and will prove to be the spark we've been looking for with marketing."
About TAGG Logistics
TAGG Logistics is a leading fulfillment, distribution and packaging provider for mid-sized healthcare and consumer products businesses that have outgrown their current capabilities. TAGG provides order fulfillment, distribution services, contract packaging, 3PL, reverse logistics, and kitting and assembly via its St. Louis operations and west coast fulfillment and distribution center in Reno, Nevada. To learn more, visit www.tagglogistics.com or call 866-991-TAGG.