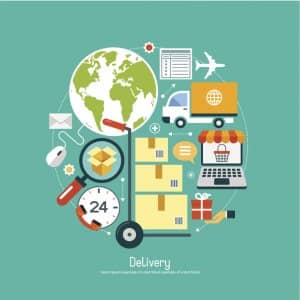 Your customers like your brand, your product and your price. But they don't like to wait for delivery: they want your product when they want it, and that means NOW. Speed is an essential part of your customer's brand experience in the direct-to-consumer world. And your brand is your bond—your commitment that the service you provide will be as high quality as the product itself.
How can you continue to deliver that great experience and grow at the same time? To give your DTC customers the service they demand, technology is essential. Your third-party logistics provider (3PL) needs the latest technology to make sure your product is easy to order—processed quickly—and delivered right on time at the lowest cost.
As a place to start, choose a 3PL that understands the power and potential of your brand—and employs advanced technology to nurture the brand experience from shopping cart to warehouse to front door. At TAGG, we have built a technology engine designed to fuel your growth and strengthen the brand experience as you expand into new markets.
Our engine for growth in the DTC world leverages a unique combination of advanced IT and hands-on expertise to delivery on your promise of accuracy and speed. We call this strategy TAGG IQ—and it empowers you to take Your Business Everywhere™ in four ways:
Order IQ: A great customer experience begins with easy online ordering made possible by seamless integration between your ordering platform and our fulfillment operations.
Process IQ: The TAGG Warehouse Management System is the nerve center of our same-day fulfillment operations.
Ship IQ: Intelligent shipping software helps ensure you deliver faster at the lowest possible cost.
Service IQ: Knowledge is the heart of a great brand experience—and we give you and your customers complete visibility into every transaction.
New products, new markets, new customers: the faster your DTC business grows, the more you need sophisticated technology to help support and drive that growth.  The right IT—in the right hands—will give you new advantages to turn business planning into bottom-line results. To learn more about how TAGG Logistics can deliver the technology and expertise you need to compete in the DTC world today, please call (314) 991-1900 or fill out our contact form below. One of our principals will contact you promptly.