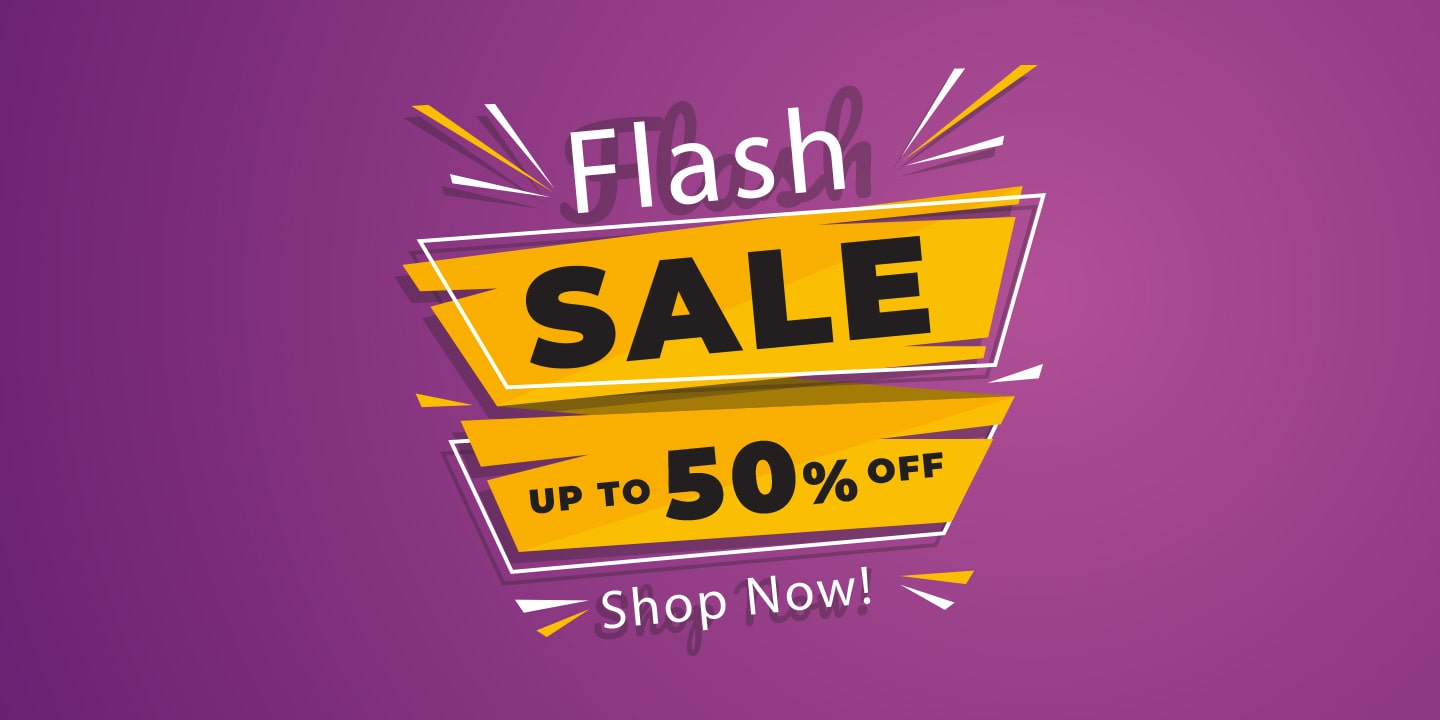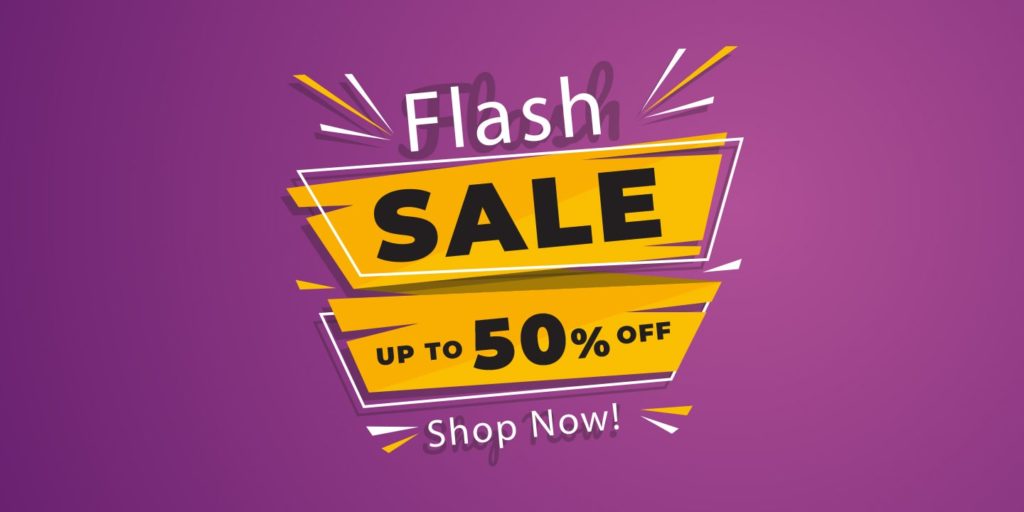 Flash sales are based on a beautifully simple concept that's survived and succeeded in many forms over the years. Despite the simplicity of the concept, order fulfillment once a flash sale has taken place can be complex and there are many potential risks.
The flash sale fulfillment model of TAGG Logistics has been 10 years in the making. Read on for our take on the state of the channel and opportunities awaiting flash sellers today.
First off—let's agree on what makes it a flash sale.
Over in a flash. News coming to you in a flash. Your compulsion to buy is happening in a flash. This e-commerce business model is all of these things. At their most basic, flash sales offer a limited number of products for sale at an outstanding price for a limited amount of time—most often 48 hours. Buyers typically save 50-70% off the retail price of merchandise. These sales are most often promoted over TV networks as well as via email, over social channels and from companies' websites.
Flash sales have caught fire.
Flash sales have easily been around since the early 2000's and they're more popular with consumers than ever. On Cyber Monday last year, consumers spent $9.4 billion over a 24-hour period—a 19.7% year-over-year increase.
The COVID-19 pandemic has added to the momentum. Lisa M. Henrich, the Vice President of Sales at TAGG Logistics says she saw a 25% to 50% increase in flash sale volume during  quarantine when people were shopping more from home. "Every brand we've been working with has been selling out.  Items offered online are hot and selling faster than ever," she observed.
A channel driven by FOMO.
The idea and allure of flash sales are driven by psychology and human instinct. Brands create the intensity and speed of the sale, and the exclusivity and urgency trigger consumers' FOMO (fear of missing out).
FOMO is what separates flash sales from traditional online ordering and e-commerce fulfillment. They are hyped through various media and have a limited quantity. Henrich says limited inventory makes handling flash sales fulfillment much more challenging than regular fulfillment or e-commerce fulfillment. There is zero margin for error because 3rd party fulfillment providers like TAGG are only given enough inventory to meet an exact number of orders.
The other aspects that make flash sales unique:
fast delivery is implied because of the rush to buy
shipping is not included because of the deep product discount being given
sales are final because of the narrow margins
A task best left to experts.
Flash sales are, by their nature, unique events.  Fulfilling flash sale orders has equally unique risks.  It's imperative to maintain your brand's reputation with buyers by delivering the 'flash' experience they've engaged in, whether that started on a TV network sale or a social media-based sale.
That's why it's not enough to market successfully, sell out and keep your website from crashing; your product has to arrive in-tact and on time. Nearly two-thirds of consumers expect their orders to arrive in 1-3 days, according to Shopify. Rising to meet that expectation starts with having inventory on hand at every assembly location ahead of time and ends with shipping that is reliable, fast and cheap—if it's too expensive, it risks lessening the value of the deal and leads to dissatisfaction. The same with poor product presentation. If it looks like it was just thrown in a box, it reflects poorly on the brand and opens the door for criticism.
With all the risks come rewards.
Flash sales keep growing in popularity because they work. They're a way for manufacturers and retailers to unload excess inventory and still make a decent margin. Henrich cites a small jeweler in New York City that can move five to six thousand necklaces, bracelets and earrings in a few hours during a flash sale—a quantity they don't move in a month ordinarily.
Done right, flash sales can be a shining opportunity for brands to win new customers, too. A great deal gets attention and spurs trial; a great experience gets them coming back.
Specialists in flash sales fulfillment are rare.
What does it take to fulfill 5,000 to 60,000 orders within a few days—performing flawlessly on deliveries across the U.S.? For most flash sellers, it takes a third-party fulfillment partner with the rare combination of experience, people, facilities and equipment to pull it off. Look for these attributes in your 3PL.
Strategically-placed fulfillment centers that enable shipping anywhere in the U.S. in two days. TAGG runs warehouses in places like Ohio, Nevada and Pennsylvania that enable flash sellers to disperse inventory across the country and deliver to many customers next day.
Flexibility is crucial because you'll need the ability to store a large amount of inventory temporarily and move freight from your plant to fulfillment centers seamlessly—and do it all inexpensively to protect your margin. Successful flash sale fulfillment hinges on disciplined and dependable inventory management. The nationwide TAGG transportation and warehousing network with more 23 locations can help.
Experience, process and planning are everything when it comes to fulfilling flash orders successfully. The TAGG team relies on a process developed for some of the most successful brands and largest TV networks in the country. According to Henrich, "Experience has taught us that everything we do prior to a sale on the operational side – from preparations and training in the warehouse, to fast picking and shipping processes —  ultimately means orders get out very, very quickly without any issues."
Low shipping rates that don't kill the deal are a must. Because of the steep discounts, flash sellers rarely offer free shipping. Longstanding relationships with small parcel carriers and negotiating power that comes from scale ensure TAGG clients get the lowest, best shipping for every sale.  This helps dramatically reduce 'buyer's remorse' from a large shipping fee at the end of the buyer's rapid flash sale transaction.
Value-added services like kitting and bundling can be a challenge to procure on short notice and on the scale necessary for flash sales. Accuracy and presentation for the unboxing experience with a consumer are too important to leave to unskilled warehouse workers. Breadth of skills and brand familiarity and are so important that TAGG strives to keep experienced employees assigned to the same brands.
Dedicated customer service for every sale is mandatory. Networks insist on it, brands' reputations depend on it—and manufacturers usually don't have the bandwidth for it. That's why TAGG provides exceptional support throughout the sale.
Seamless IT integration seals the deal. Third-party fulfillment providers need to be able to pull the order files into their system without making it an involved process. TAGG goes even further with processes that increase speed and accuracy such as sorting files to group similar orders together and enable quicker picking.
Keeping it simple starts with a fulfillment partner that makes it easy.
With all the moving parts involved in flash sale fulfillment—from inventory management to email support—it pays to work with a partner that knows both the mechanics of kitting and economical small parcel shipping as well as the paramount importance of the customer experience. The simple truth is that flash sales are a lucrative channel that's here to stay. Let TAGG help you create a flash sale fulfillment process that is built to last. Reach out today.
Get the Case Study: Stokes